Jewelry designs by Faraone Mennella were the highlight of a get together this evening. Hosted at the home of Bill and Sinesia Karol and presented by Saks Fifth Avenue of Boston, the theme was "Modern Chic Ornaments to Enhance a Woman's Natural Elegance."

Hosts Jeffrey and Dana Unger with homeowners Bill and Sinesia Karol.


The Karol's home provided an amazing space for this type of gathering.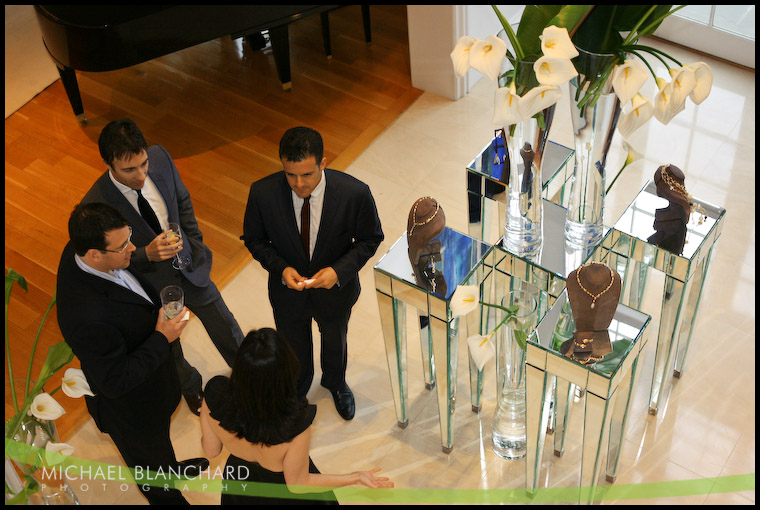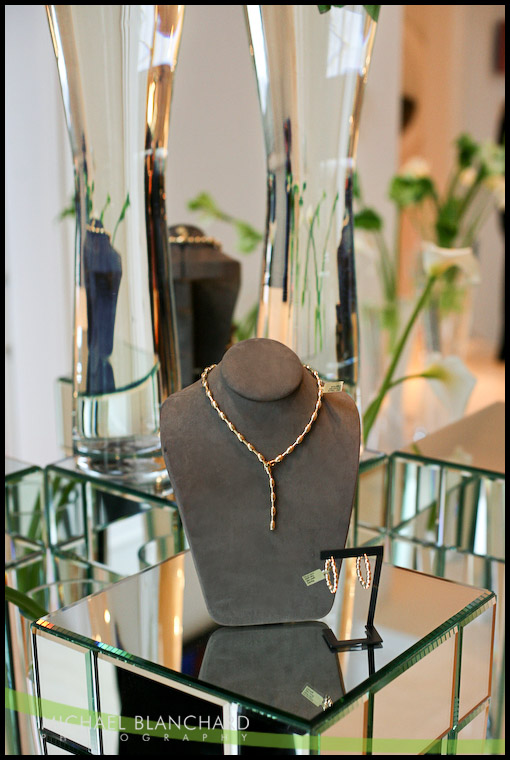 Jewelry designers Amedeo Scognamiglio and Roberto Faraone Mennella.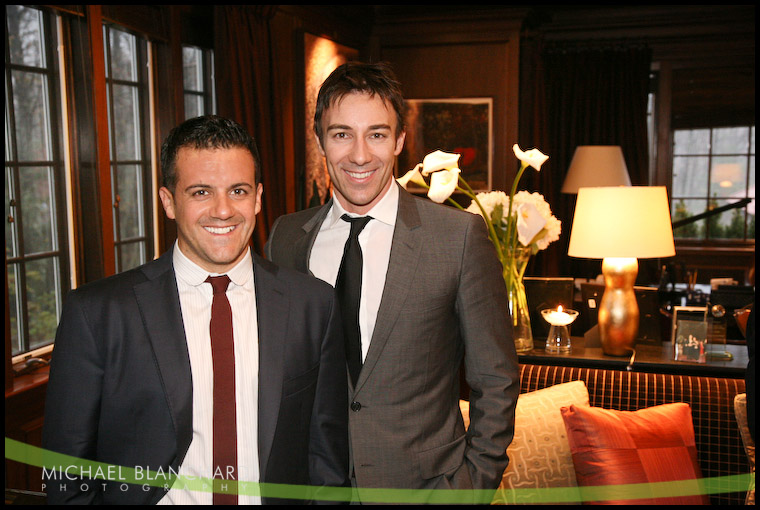 One of Amadeo's favorite pieces.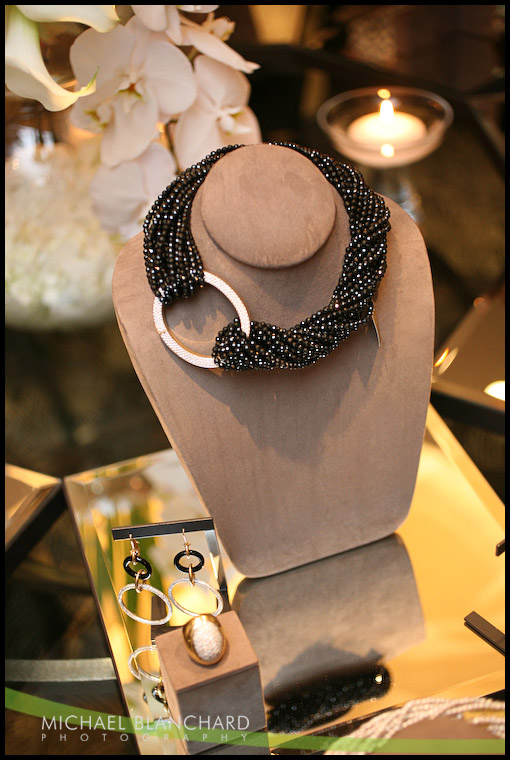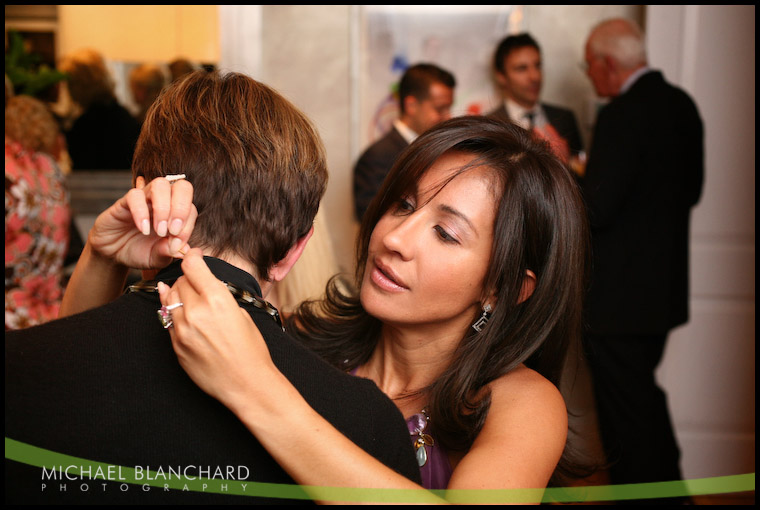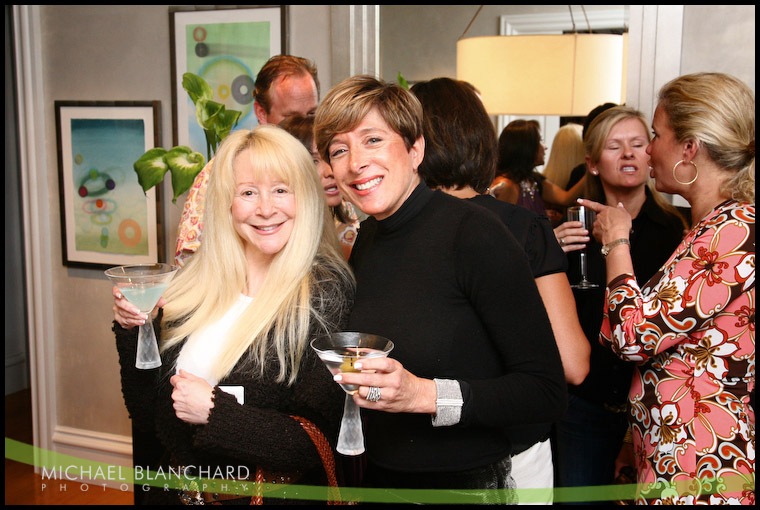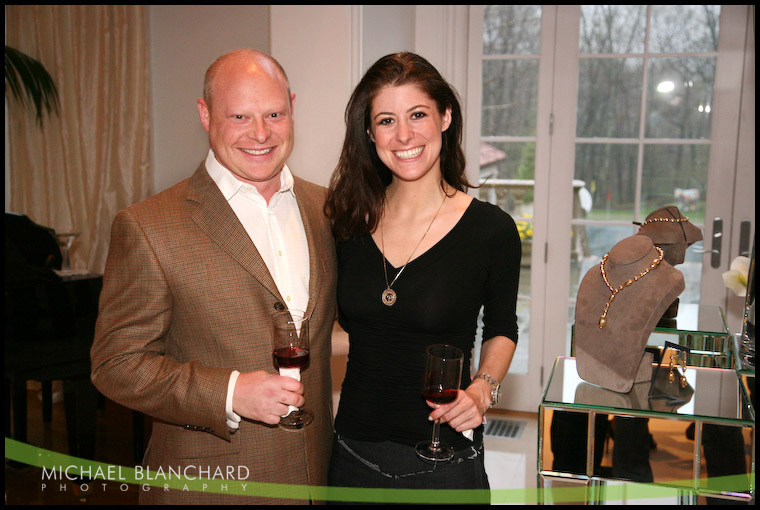 Roberto Faraone Mennella.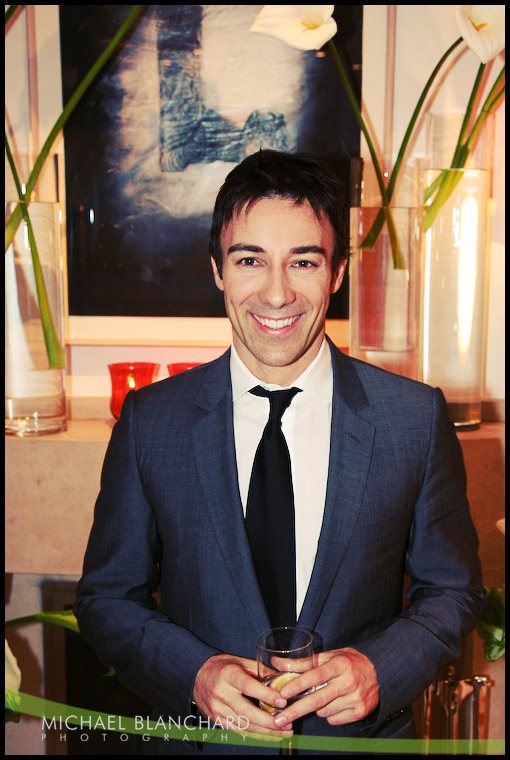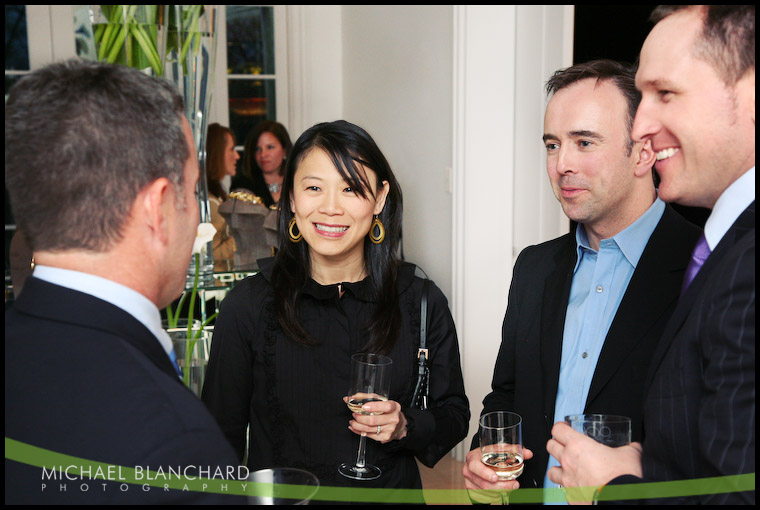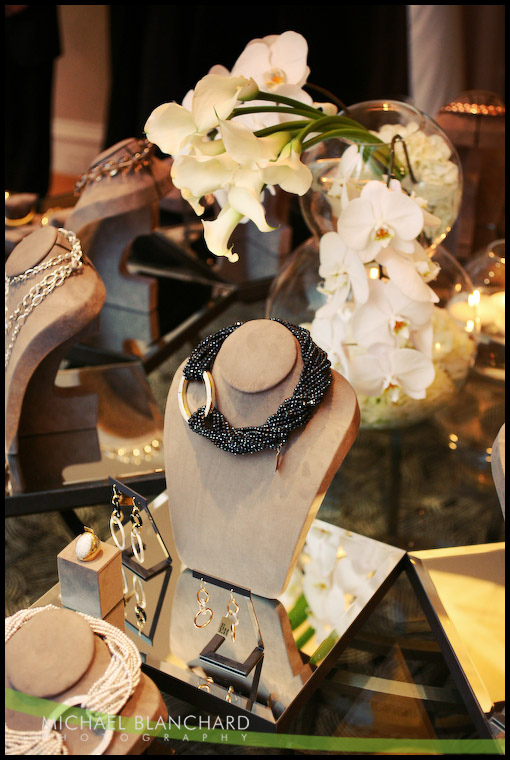 Amadeo and friend Kimberly Skeen-Jones.

Amadeo's family also owns a hand crafted Cameo business. Check them out at Cameos.com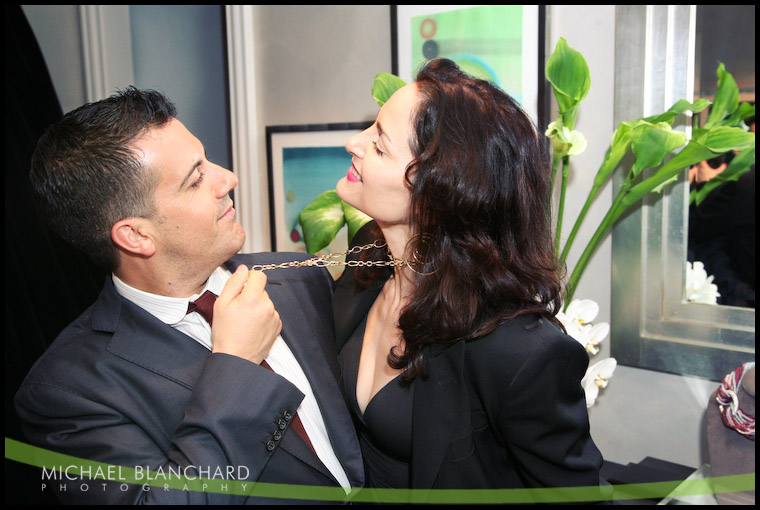 Roberto Faraone Mennella, Kimberly Skeen-Jones, Dyer Jones, and Amedeo Scognamiglio.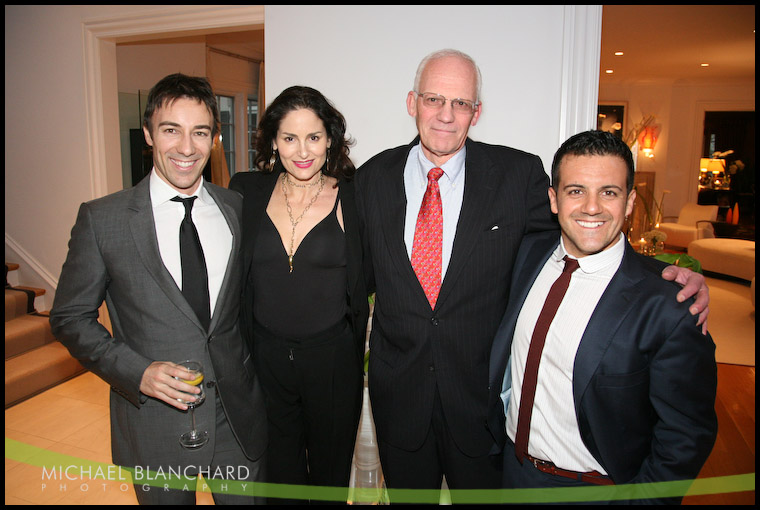 One of Faraone Mennella's signature pieces.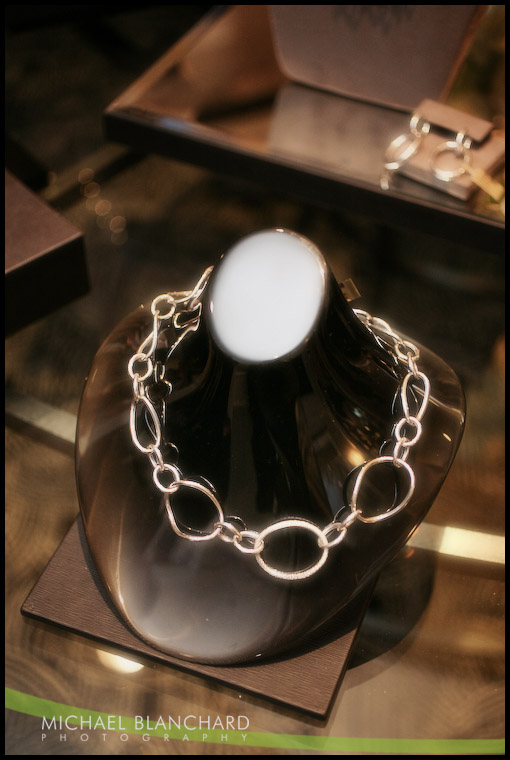 Off with their Saks bags!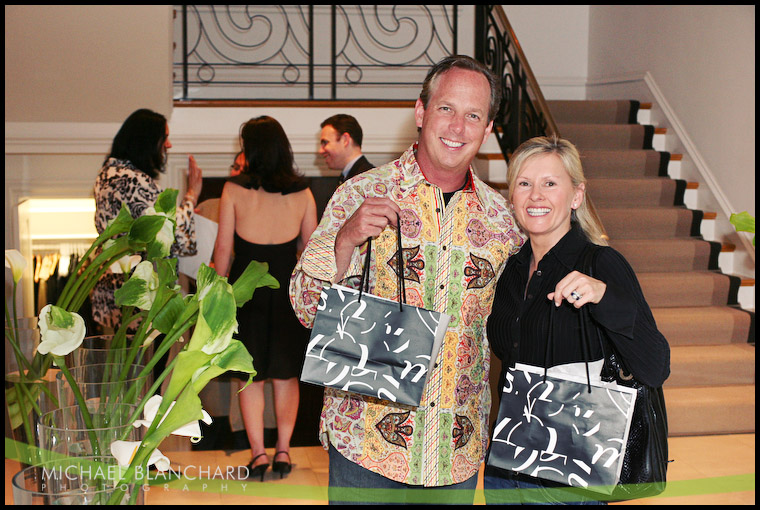 Thanks again to Saks Fifth Aveune for having me, and also to the Karol's for hosting this event!

**Click on the green link below for additional photos! - View these photos in Fashion Boston Magazine.




Keep your eyes open this week because you might see some of my photos pop up in the papers. I recently shot an advertising campaign for Old Town Trolley Tours of Boston, which has just named the Official Trolley Tour of the Boston Red Sox.

This shoot entailed one orange & green trolley, 23 cast members, a bunch of red sox caps, a PR guy, and Boston's Fenway Park.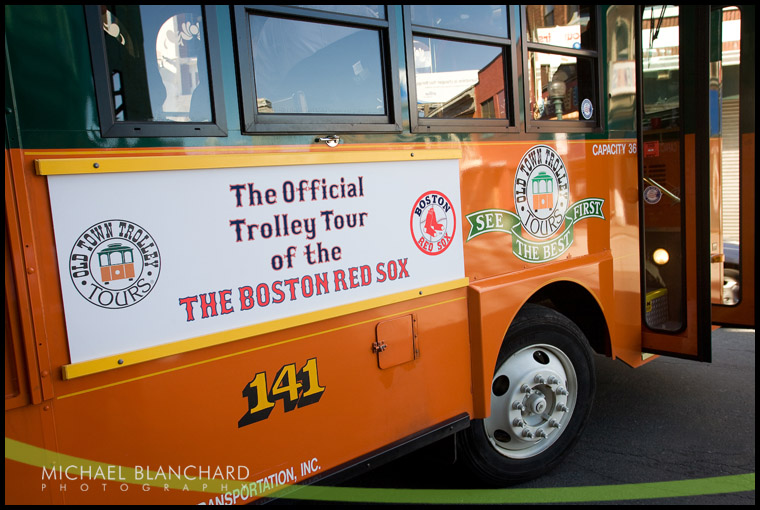 Old Town Trolley, meet Fenway Park!

Fenway Park is now being integrated into their tour route. Guests will now stop here to have lunch, on the Green Monster seats!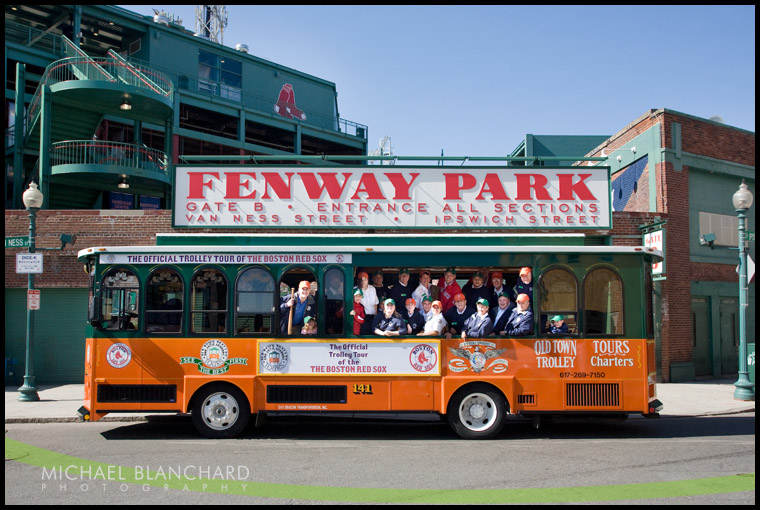 Another angle... These guys were such great sports!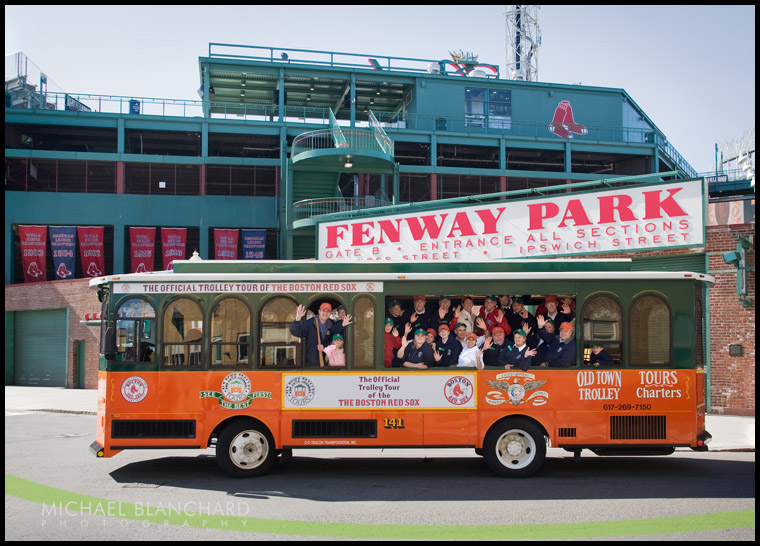 This is my favorite image... A panoramic of the ballpark with America's favorite Trolley front and center!

Note: Because this composite is about 20 photographs in one, it is very high quality and can be blown up very large!



Myself along with my favorite production assistants, Charlene Kim and Chris Gilmore.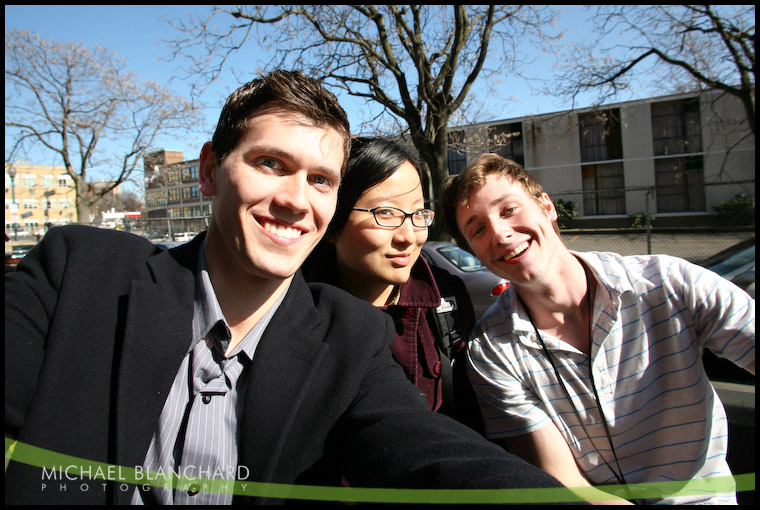 Our next shot of the whole crew!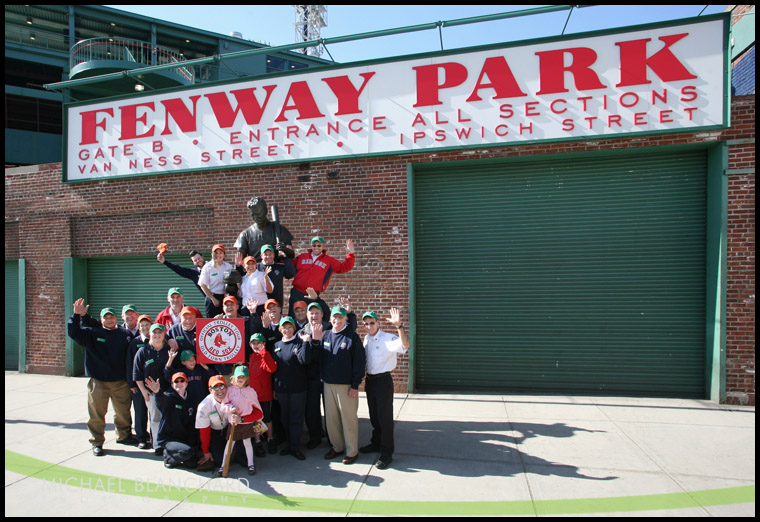 A truly great bunch of people...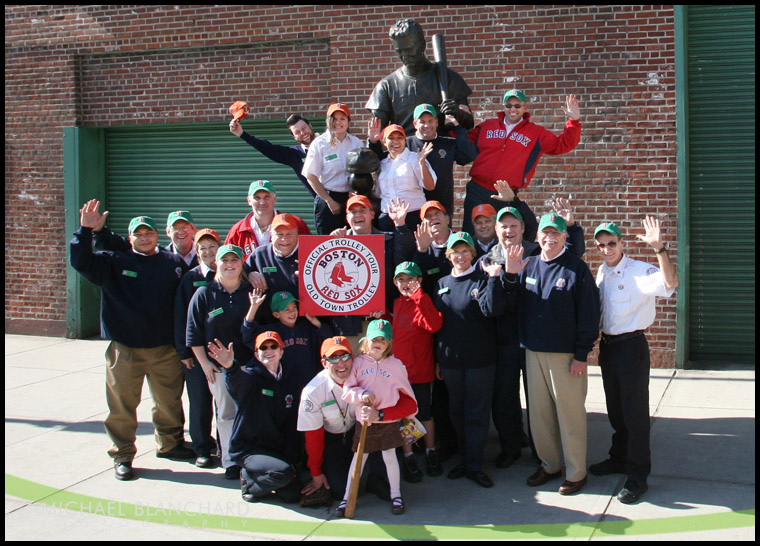 Charlene snapped this of me working...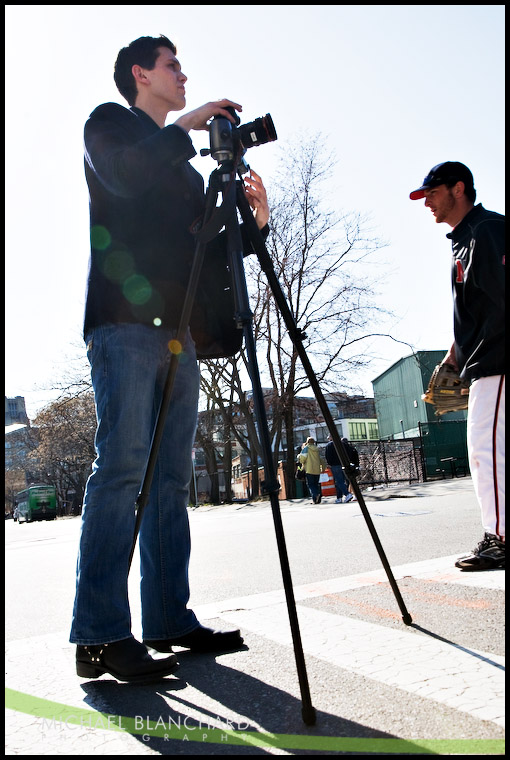 Chris helping with lighting.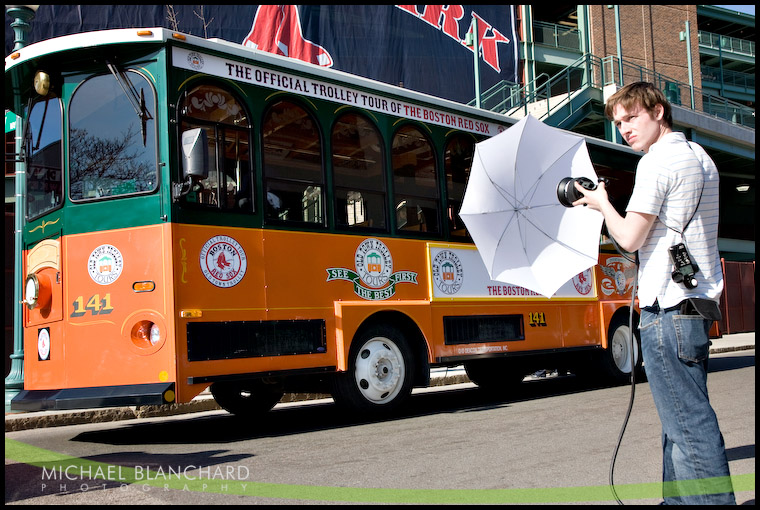 Another shot, on the corner of Yawkey Way.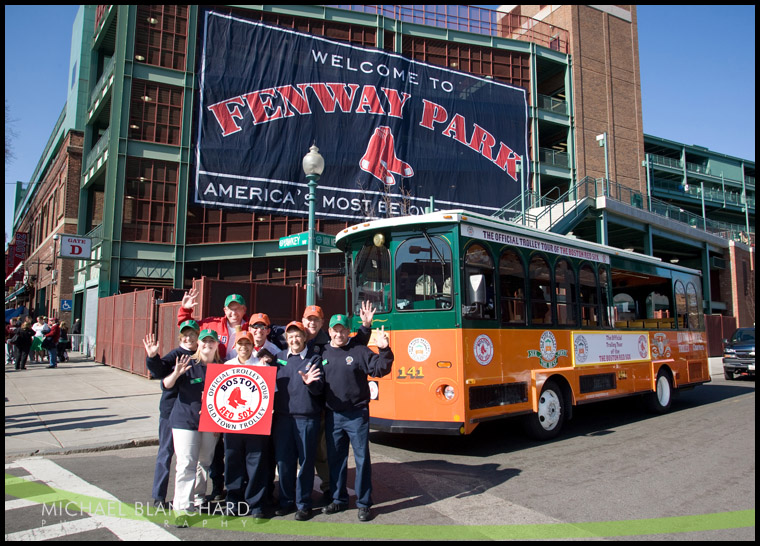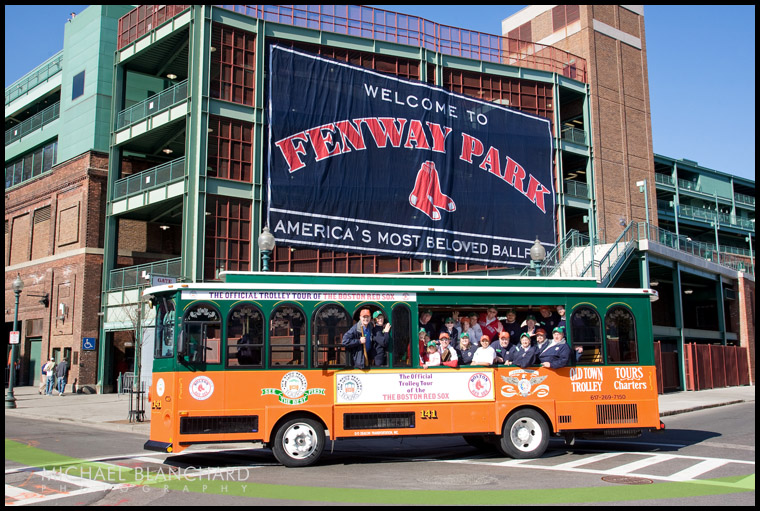 We blocked off Lansdowne Street for about ten minutes to get this next shot.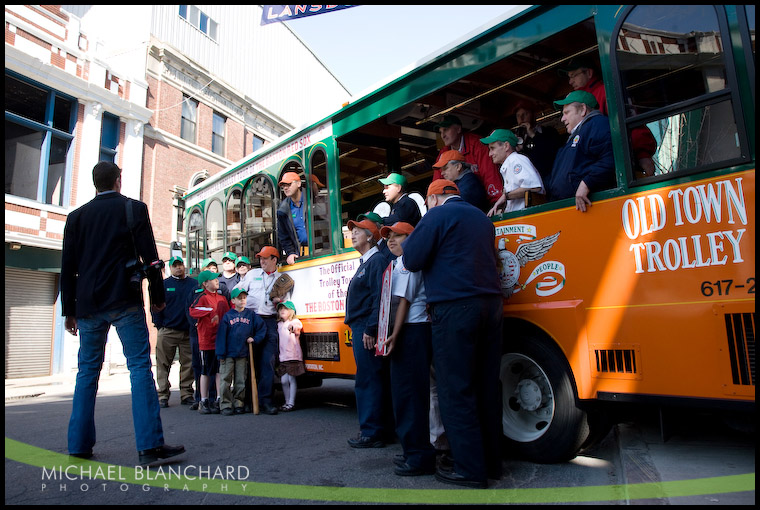 I think I'm going to invest in a better ladder!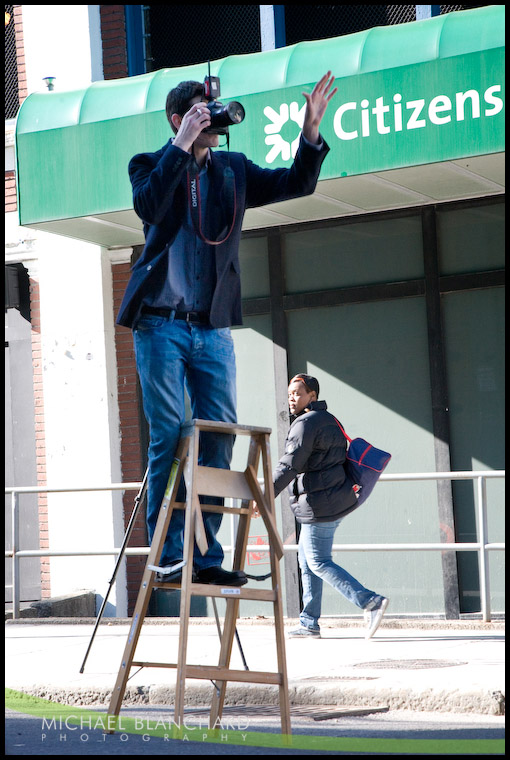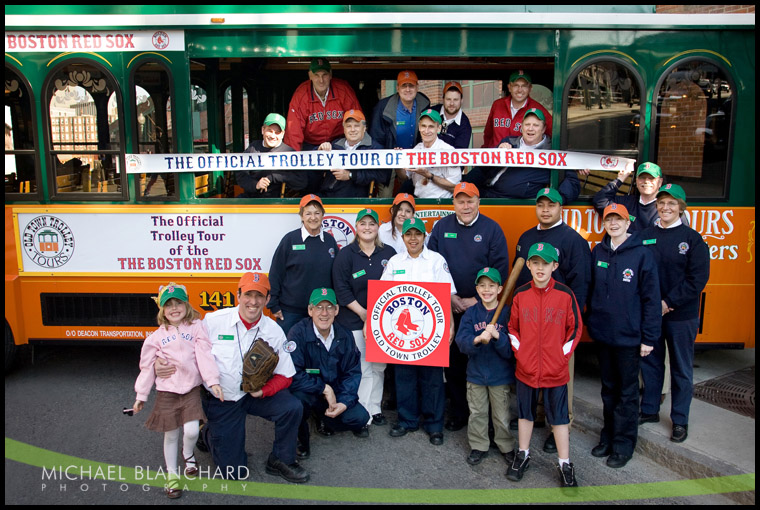 Check out these amazing panoramic Charlene took of me working. Thanks, Charlene!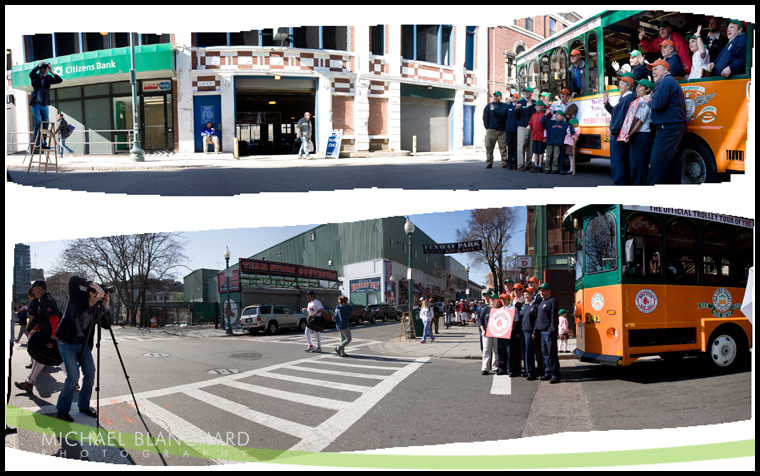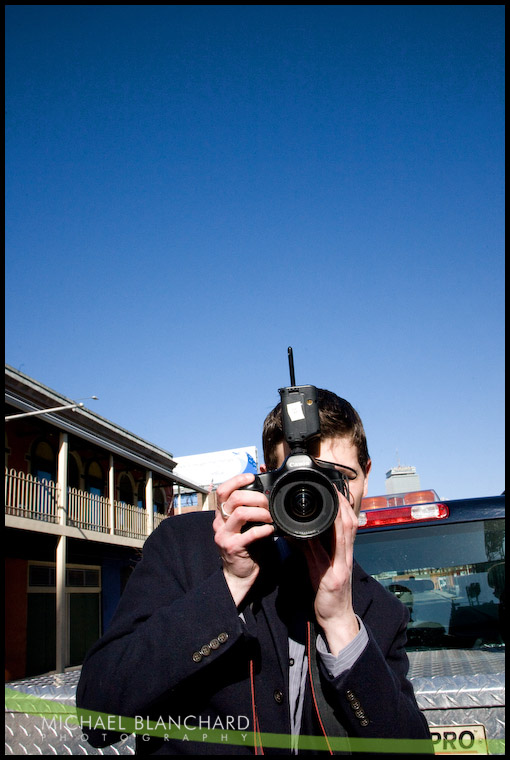 If you haven't noticed, Boston is becoming popular with Hollywood film makers. One major movie thats currently being filmed is called "Ghosts of Girlfriends Past", starring Matthew McConaughey, Jennifer Garner, and Michael Douglas. I visited the set with my friends from Hits for Kids on Friday. This meet and greet was donated by producer Marcus Viscidi, and raised 5 thousand dollars for Christophers Haven! This particular scene, which is only two minutes long, was being shot on West Street in Downtown.

Melanie Busa, The Yogel Family, and Enza Sambataro on the Ghosts set, which was supposed to look like New York City.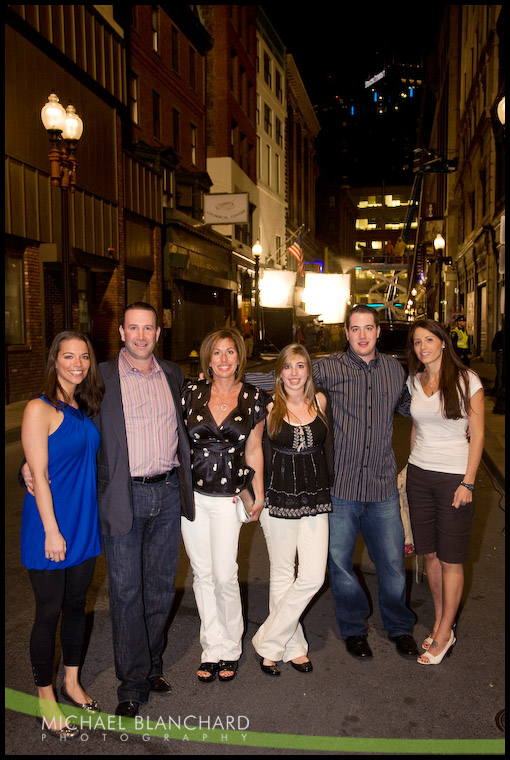 A crowd formed along West Street.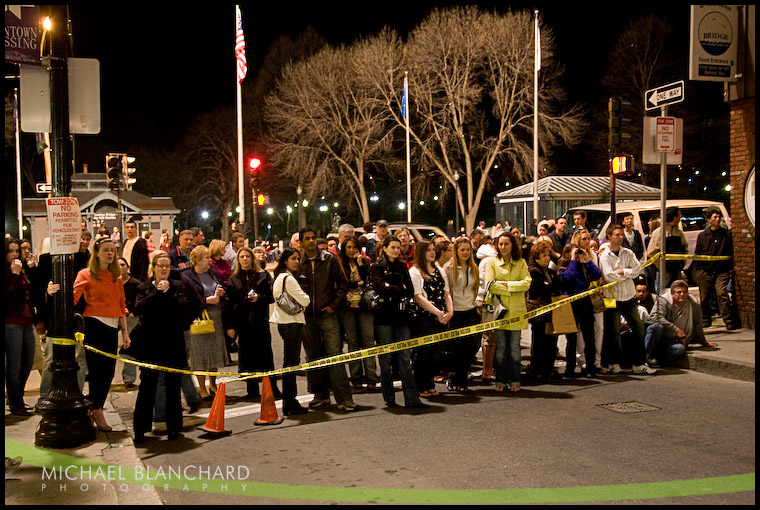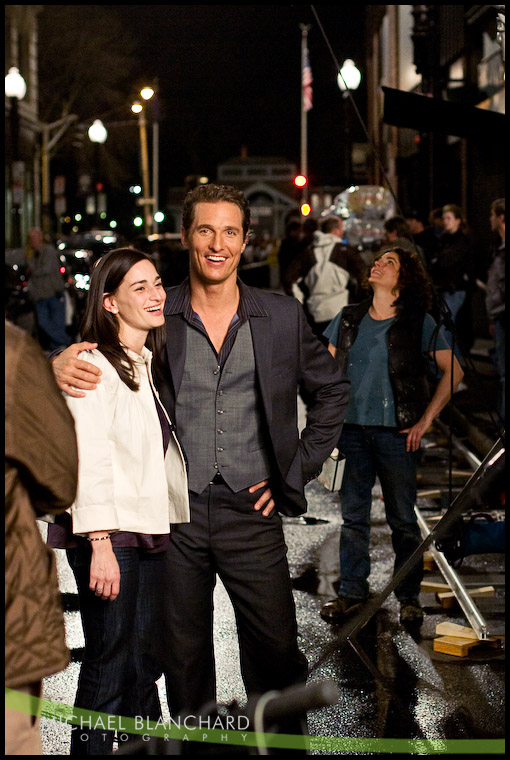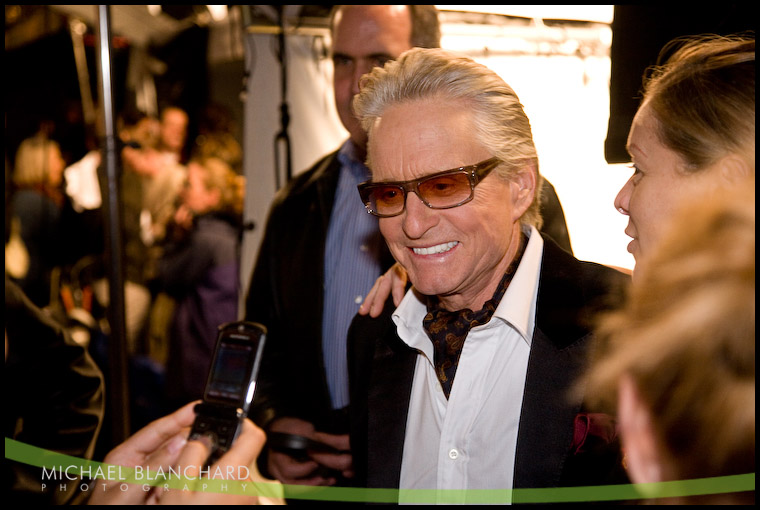 So, you thought it was actually raining out! This scene probably took 3 hours longer than it would have, had it not involved precipitation! After each take the actors and their belongings had to be dried off... It was exhausting to watch!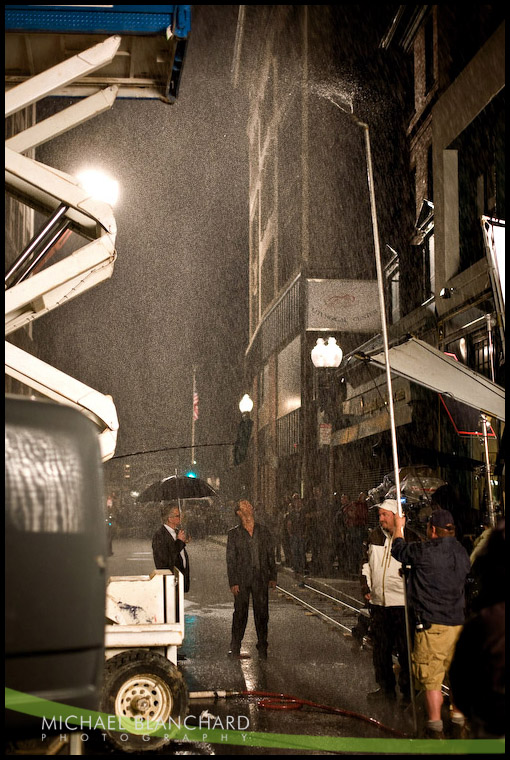 Producer and friend of Hits for Kids, Marcus Viscidi.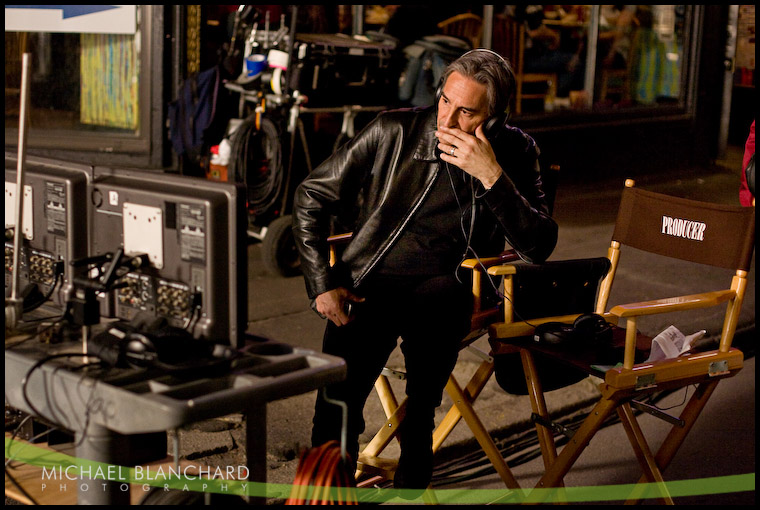 Melanie and Enza hanging out on the set.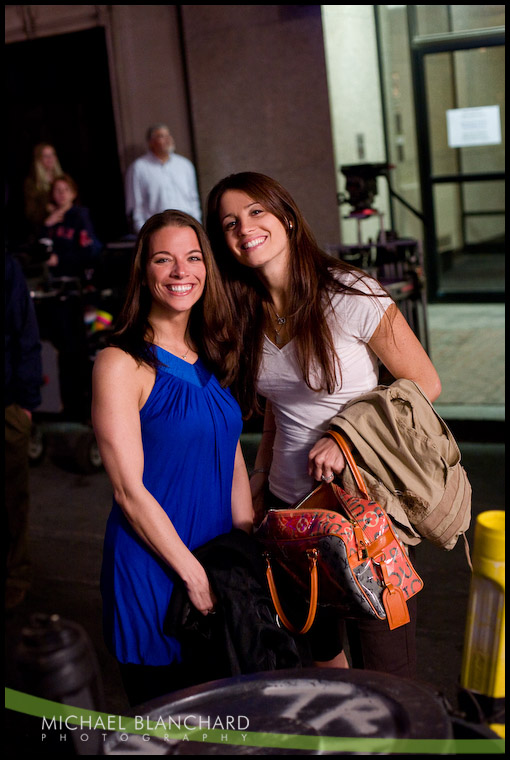 Mr. Yogel watching the live monitors.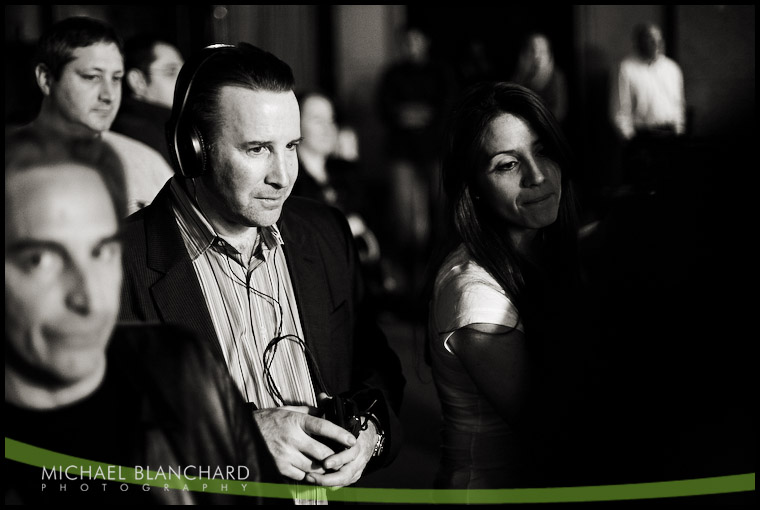 In between takes, still wet.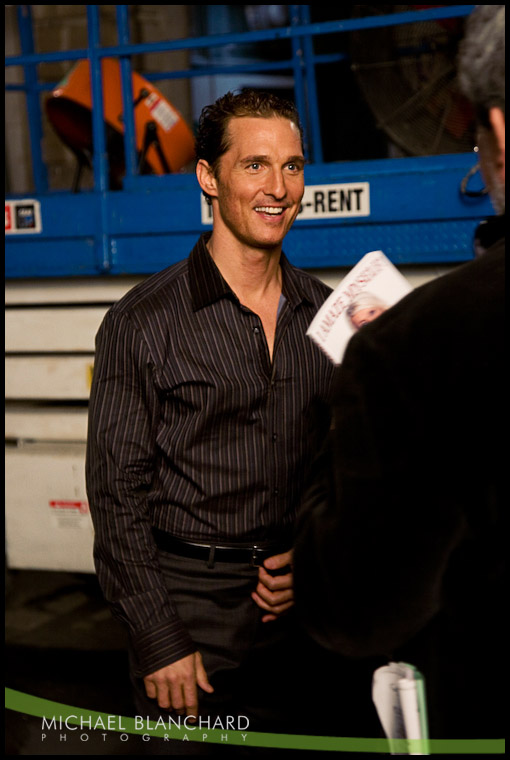 Melanie Busa, Matthew McConaughey and Enza Sambataro.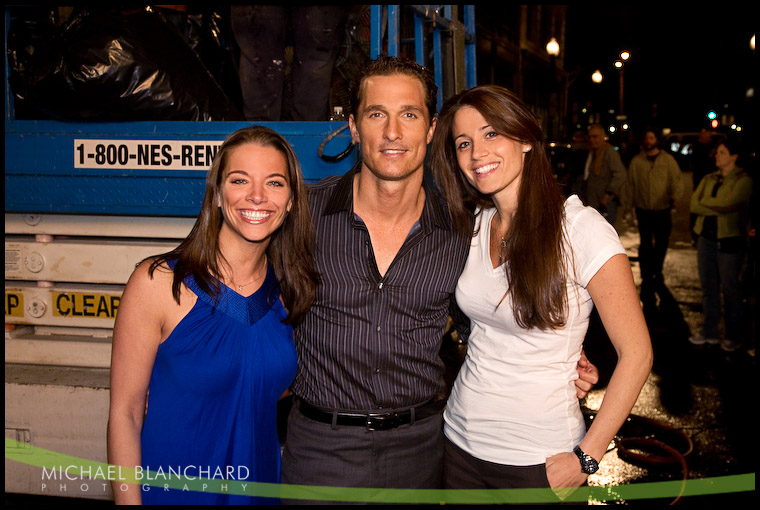 Marcus trying on the new 2007 World Series Ring.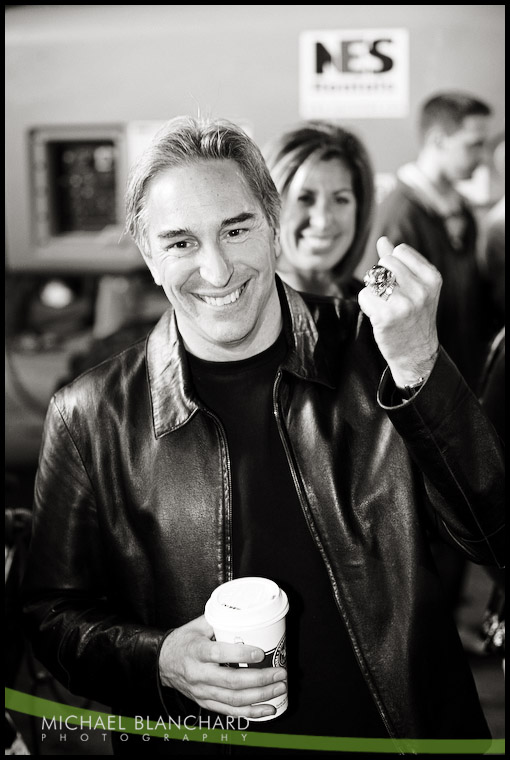 It was amazing how much was set up to film a short two minute clip.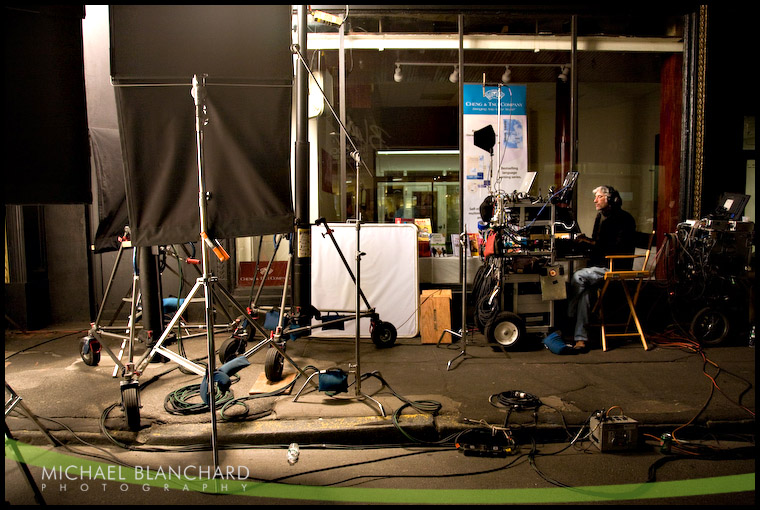 Matthew McConaughey and girlfriend Camila Alves.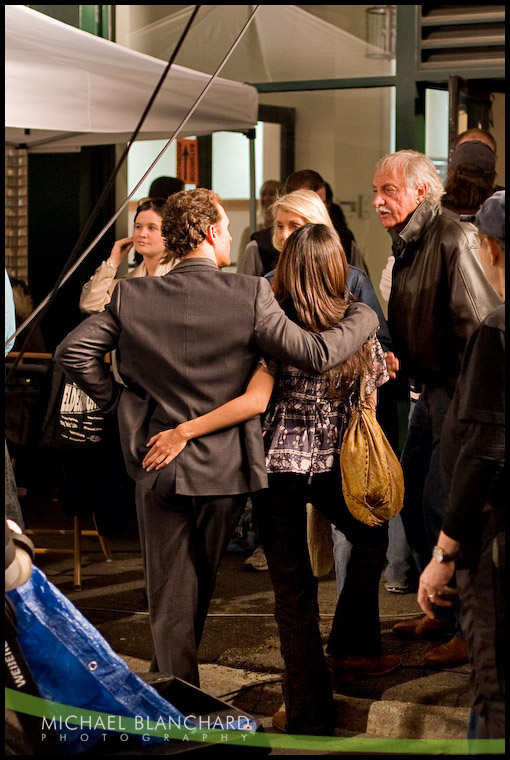 The girls with Matthew... or, his double!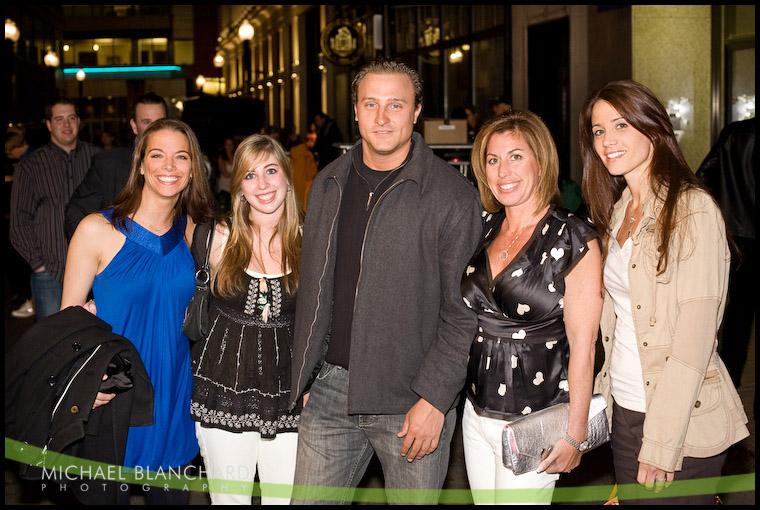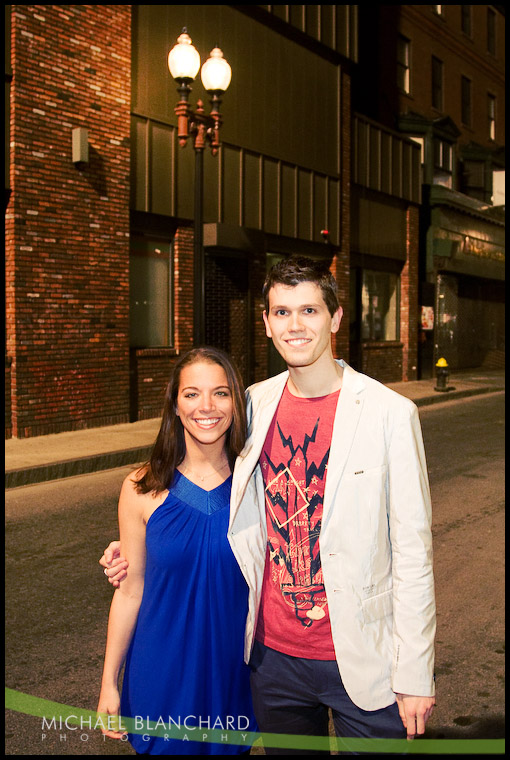 The Inside Track ran a photo from our visit in Tuesday's paper, so check it out!




Saks Fifth Avenue hosted a rare party on Thursday night, devoted to Men only. Highlighted at the event were some of the hottest designers for men including, Ermenegildo Zegna and Hugo Boss. Cocktails, hor d'oeuvres and a trunk show made this night a hit.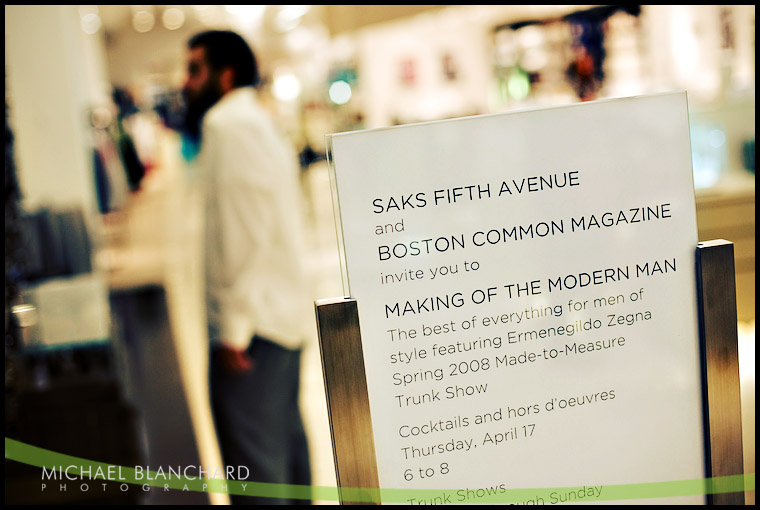 Adam Wirth, checking out some jewelry.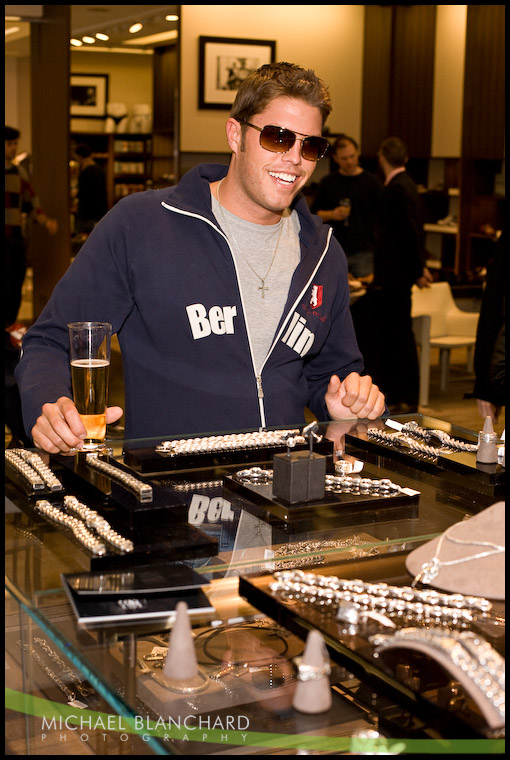 Bill Meara, Joel McBride and Ryan McCourt.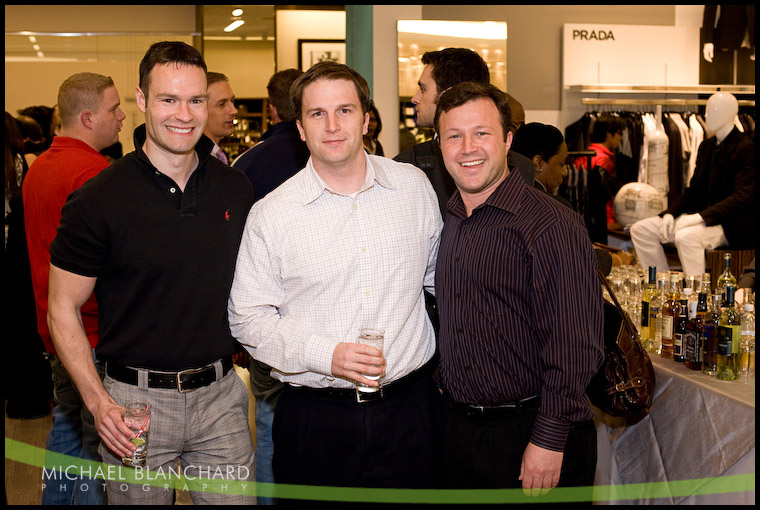 Cigars courtesy of Gloucester Street Cigar Co.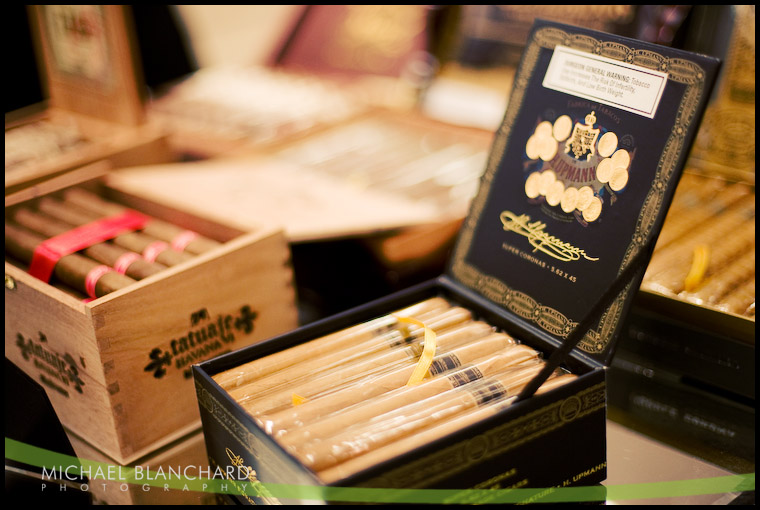 Michael Gooch, Rick Dyer, Damon Seligson and Jose Agosto.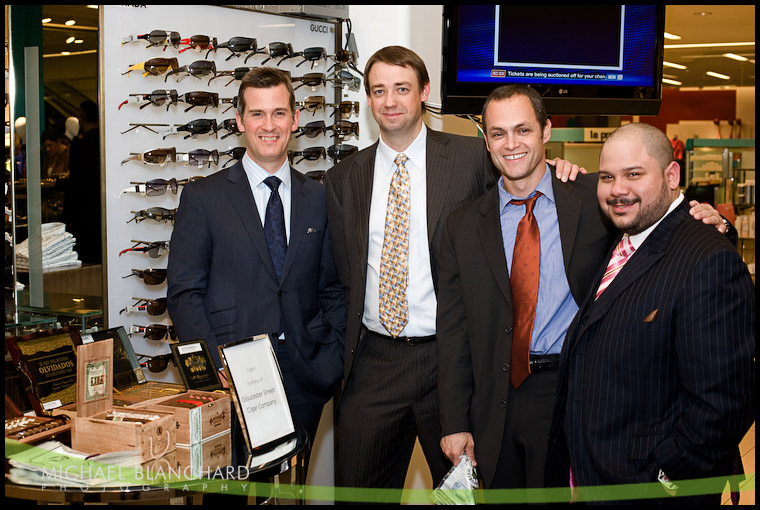 Hope I didn't interrupt your shopping!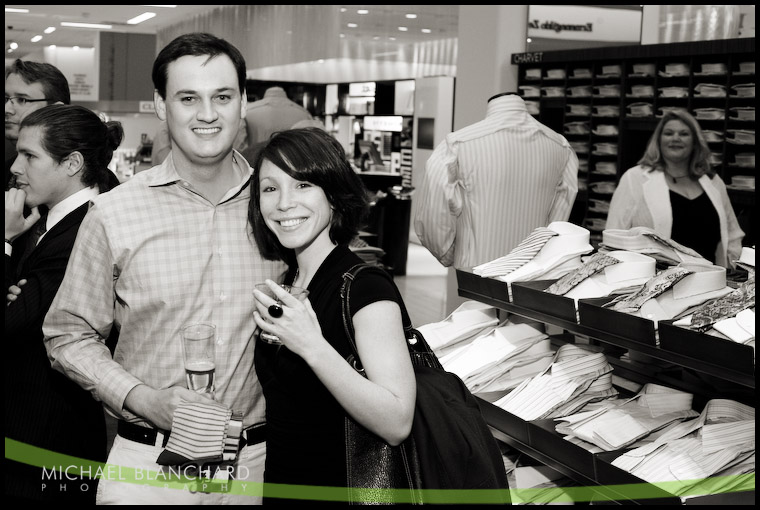 The Red Sox was playing in the background for safety...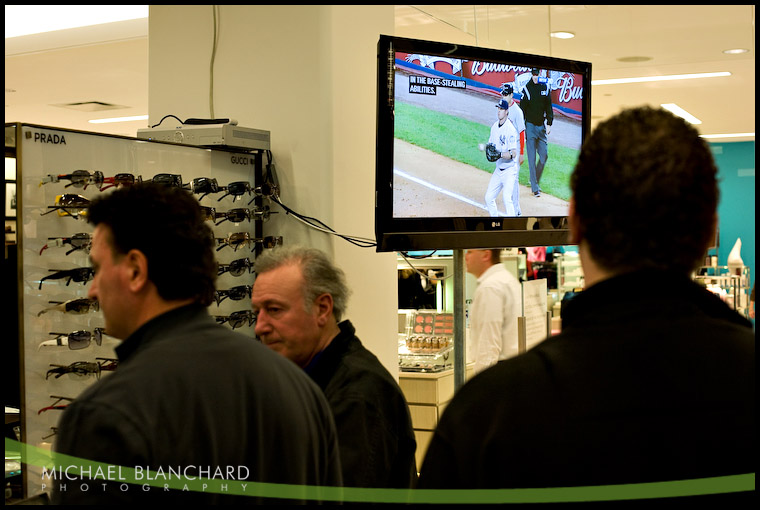 The modern man and the modern dog!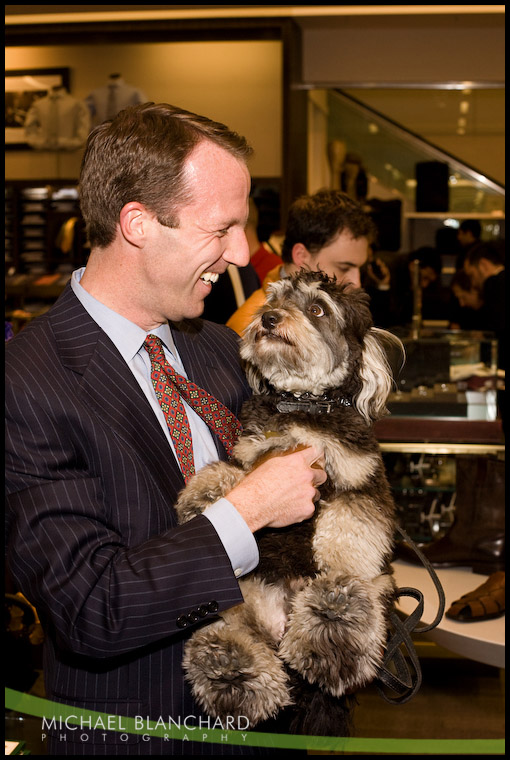 Giancarlo Marsicovetere and Barbara Queiroz.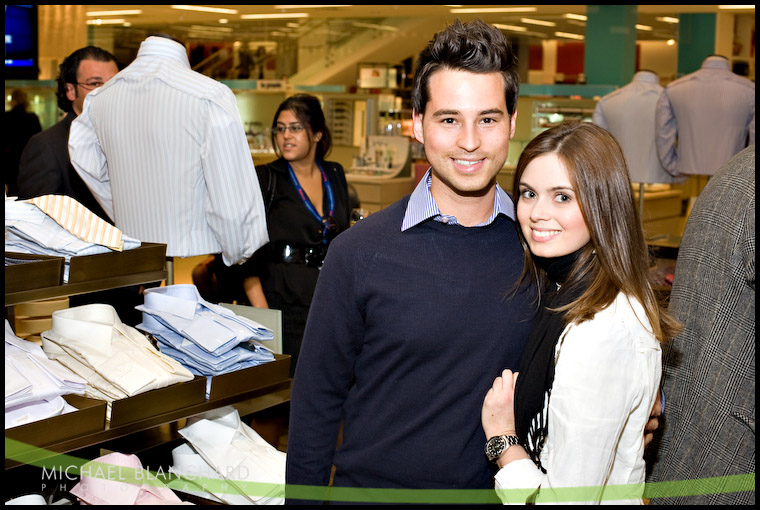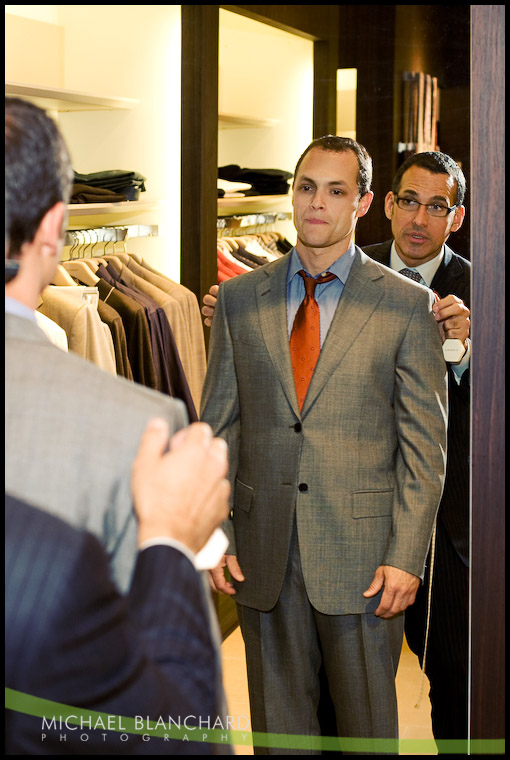 Patricia Adamson, Kellee Greene, Herbie Willkey and Barbara Harris.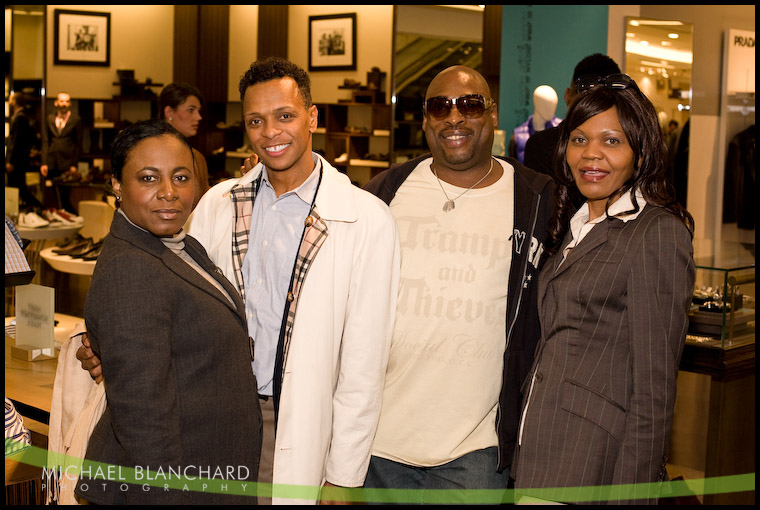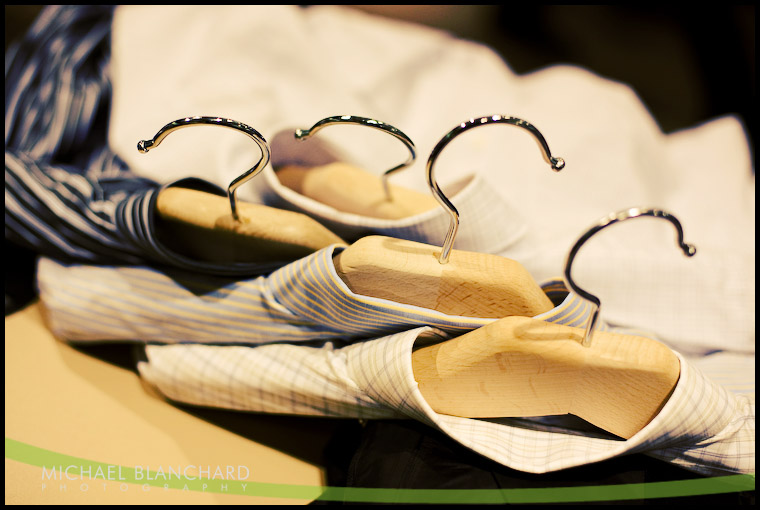 Bill Emery and Jared Bowen.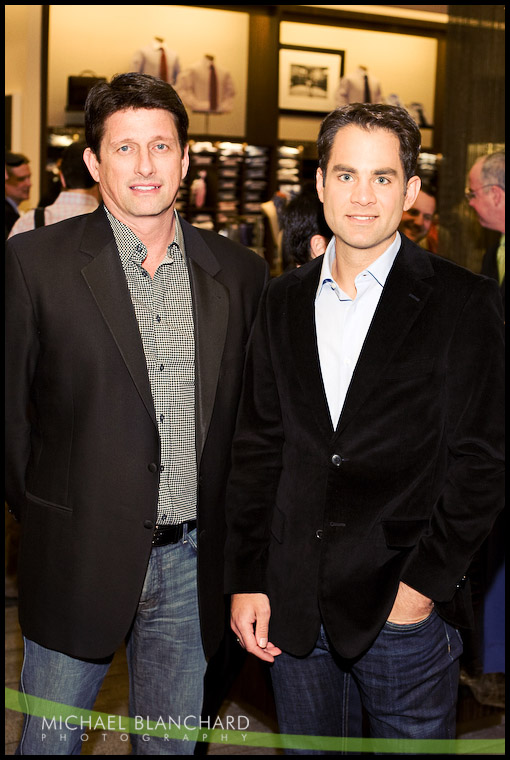 Jonathan and Stephanie Warburg. I was so happy to run into the Warburgs...

They have a non-profit called Max Courage in memory of their son. I'm sure I will see them again soon!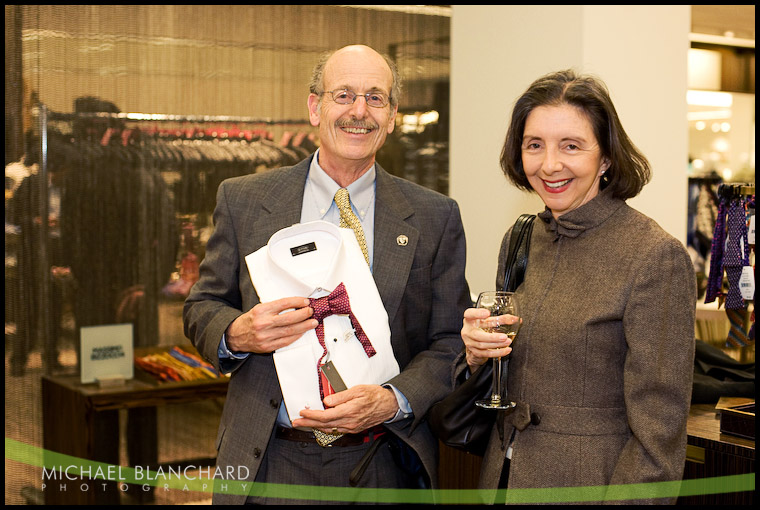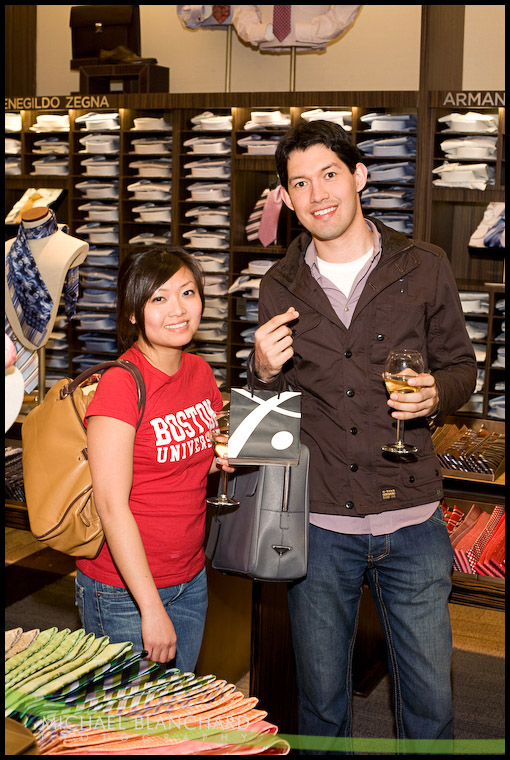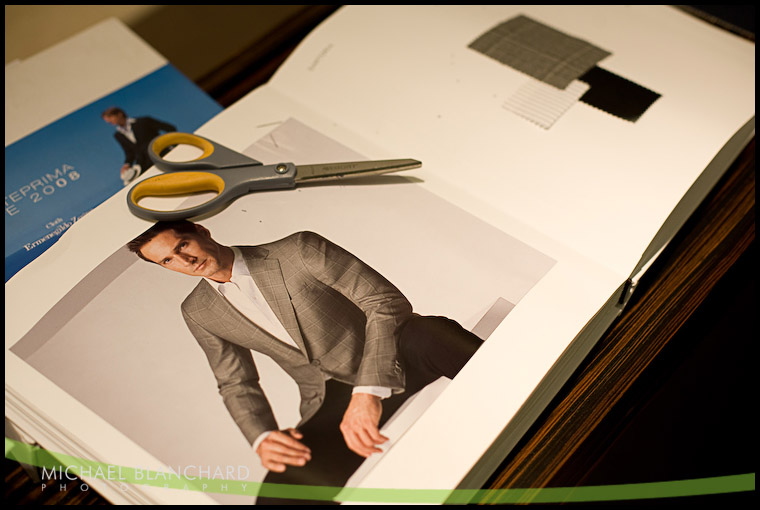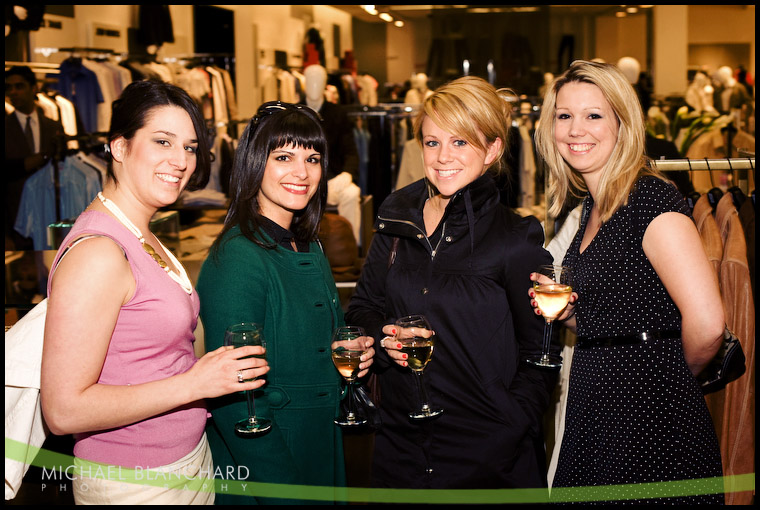 Sophia Berbilis and Thomas Manning.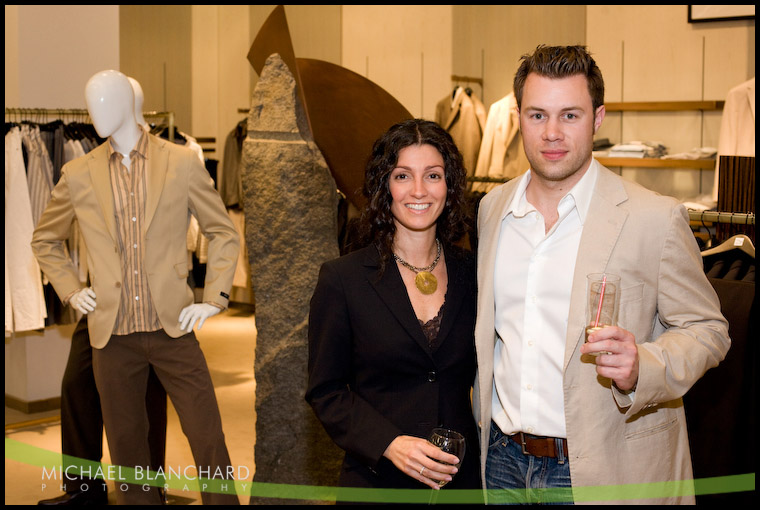 How cool is the D&G room?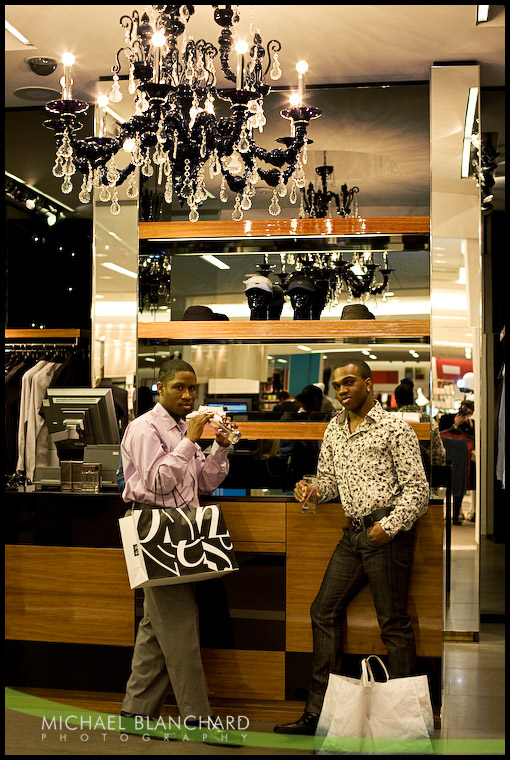 ** A special thanks to Nicole from Saks for having me! See you at the next event...

To find more photos from Making of the Modern Man, click on the green button below!




Kevin Youkilis's Hits For Kids held a shower for Christophers Haven at Hotel Commonwealth this morning. Hits For Kids raises money for three different charities, one of them being Christophers Haven. Started by three time cancer survivor, Dan Olsen, Christophers Haven provides a place for children and their families to stay while undergoing proton beam cancer treatment at Mass General Hospital. Because many of these patients are from out of state, lodging can run up to $20,000 at the end of their stay. Due to the generosity of the Hits For Kids donors, nine additional rooms were made possible today at Christophers Haven.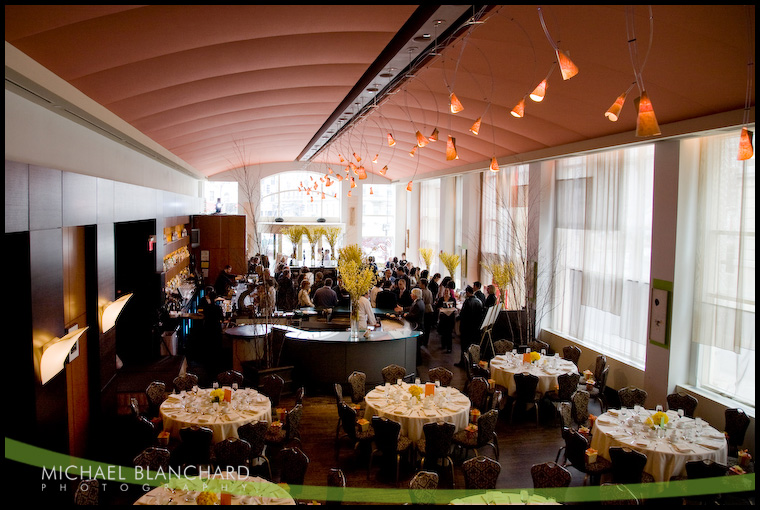 Hotel Commonwealth donated their restaurant, Great Bay, to Hits For Kids, which was a really beautiful place.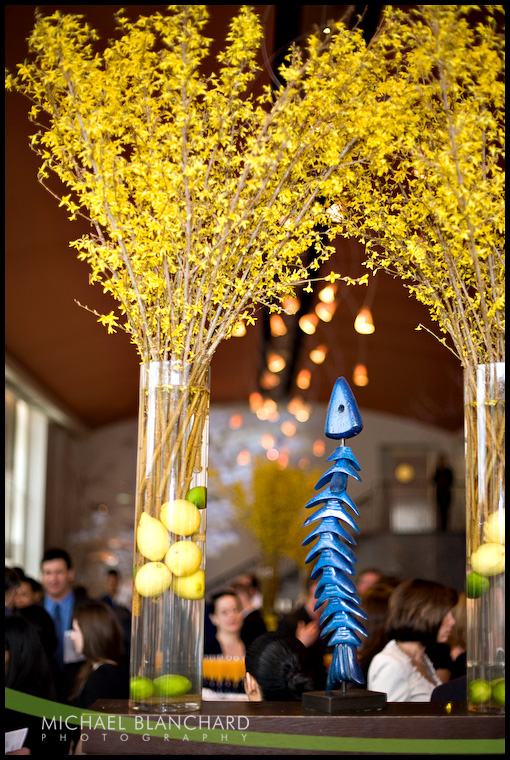 Liz Brunner, Kevin Youkilis and Enza Sambataro.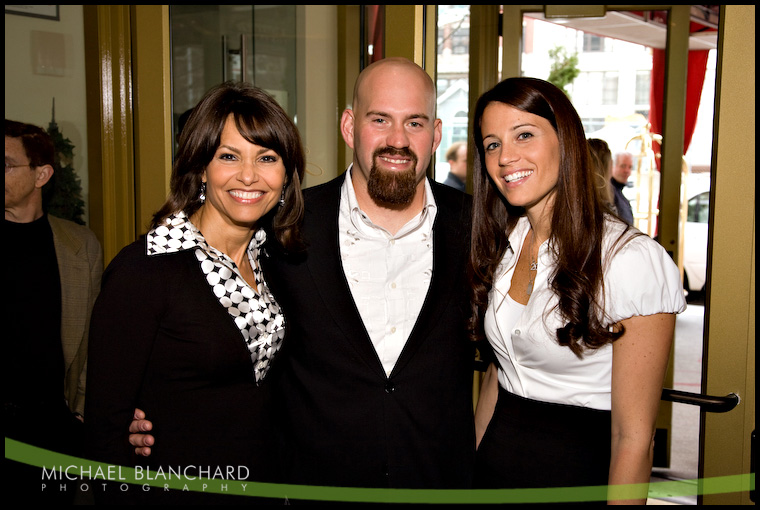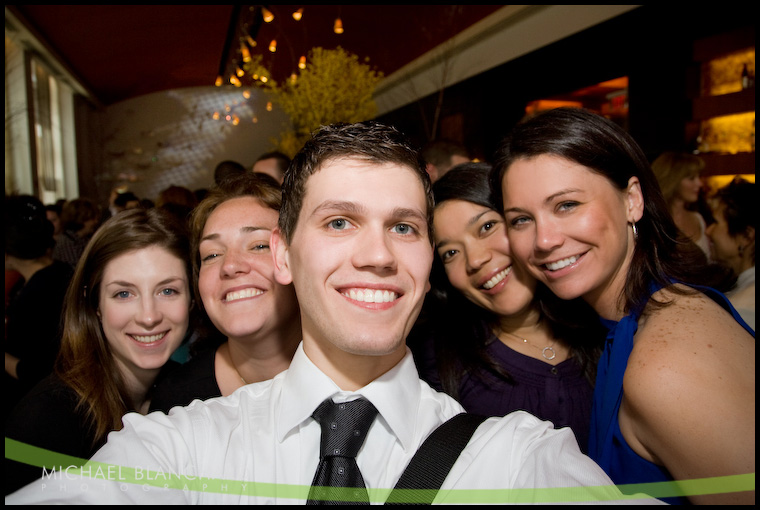 Renowned chef Michael Schlow prepared a decadent eggs benedict breakfast.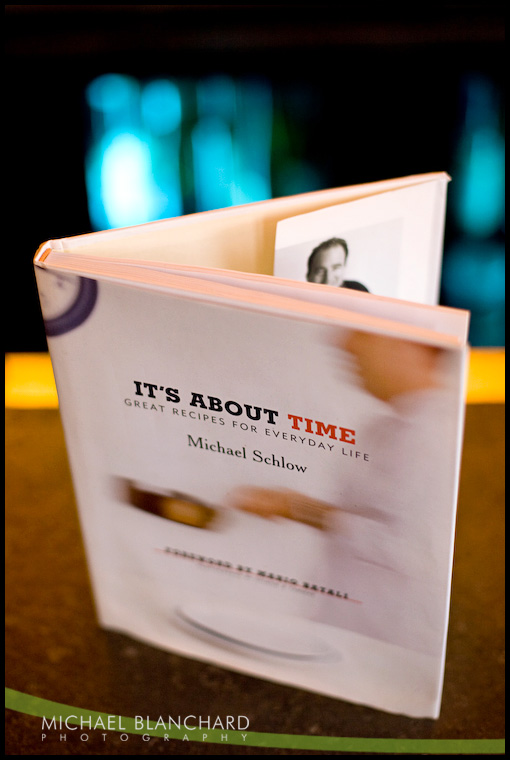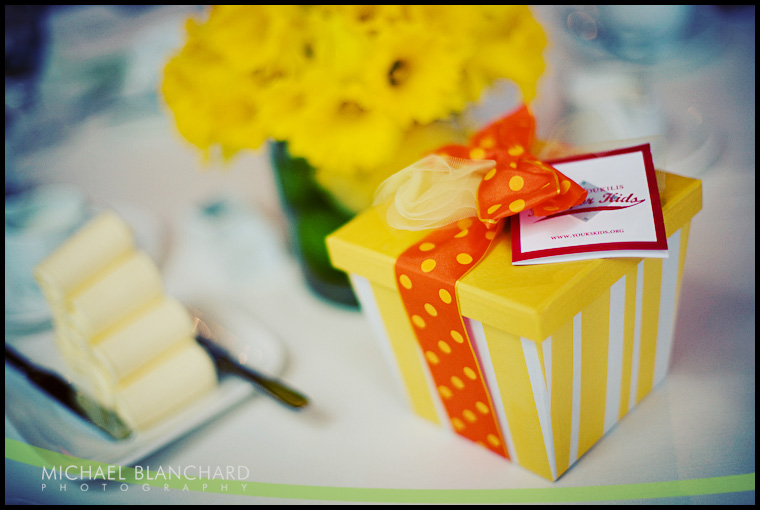 Enza dreamed this one up herself...

Youk's Kids Wall of Balls! A collection of autographed balls by the 2007 Red Sox team, who by the way, won the world series!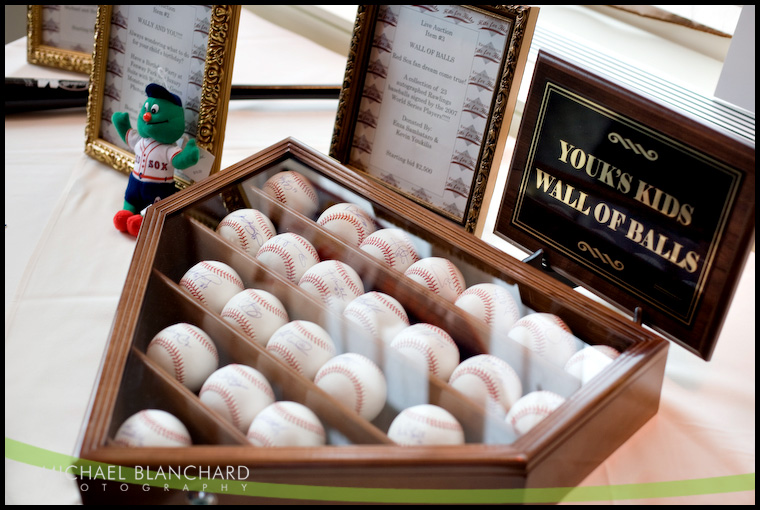 This is going to be fun... I will be photographing a party at Fenway for one lucky guy or girl and nineteen of their friends!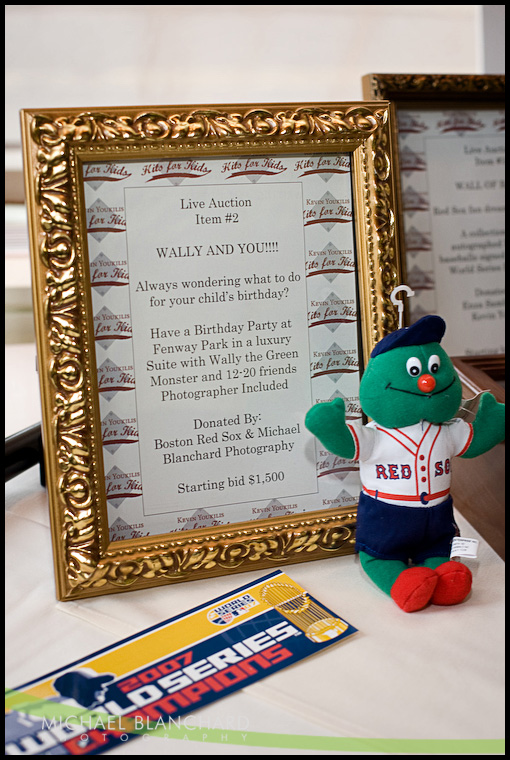 Kevin and Enza with the good people from Christophers Haven.


The always stunning Melanie and Cara.

Great to see you again, Cara!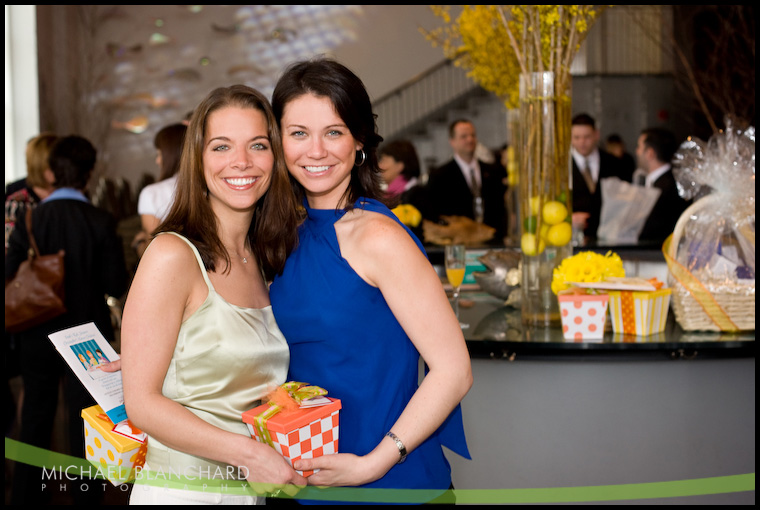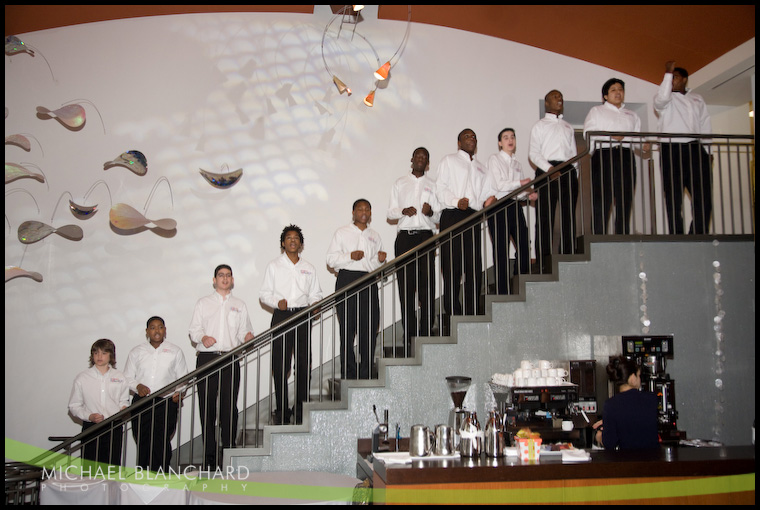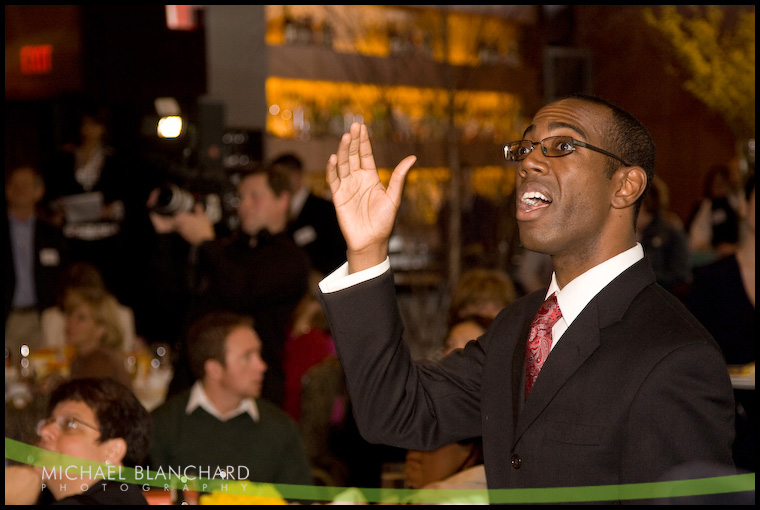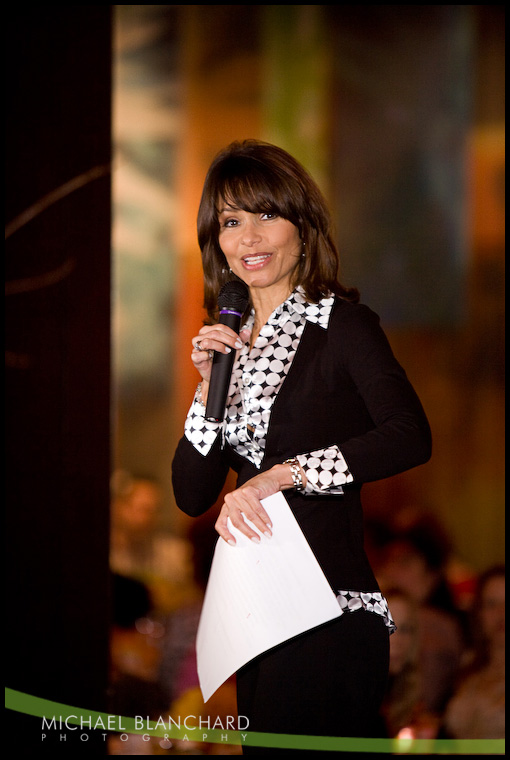 Dino showcasing the Wall of Balls, which ended up going for 12 grand!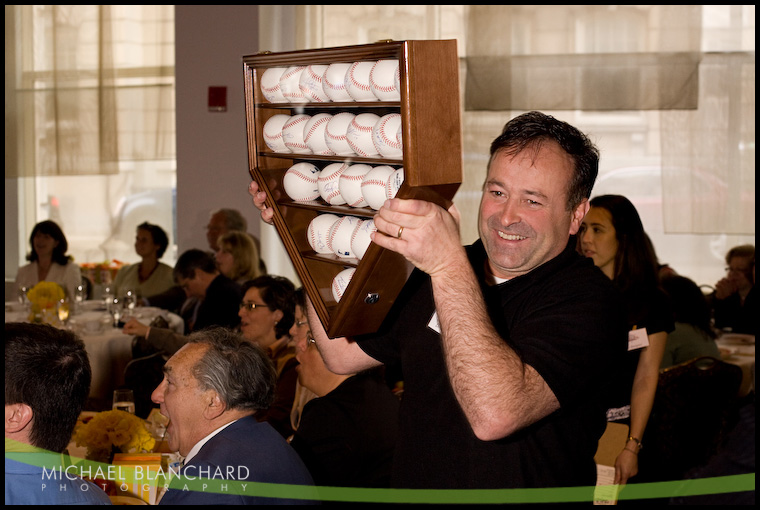 Enza Sambataro and Kevin Youkilis.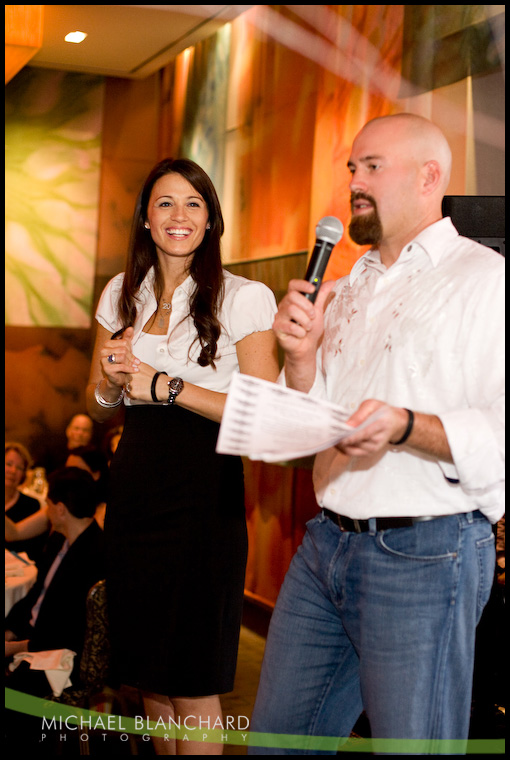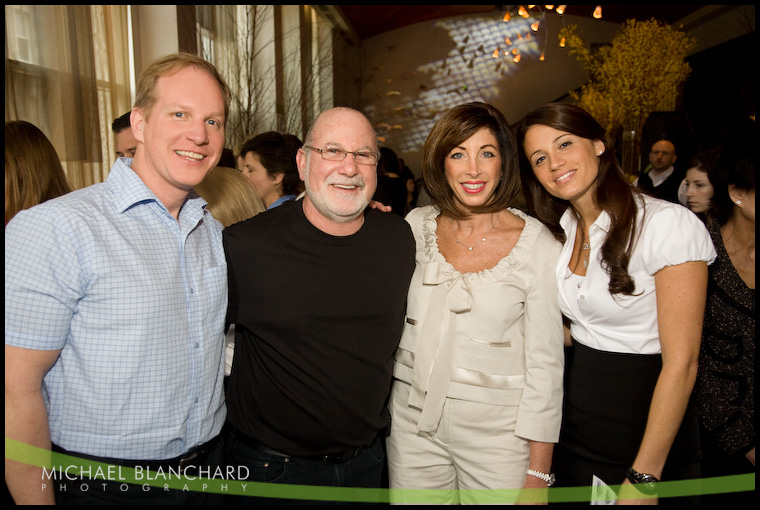 Kevin with some of our youngest volunteers!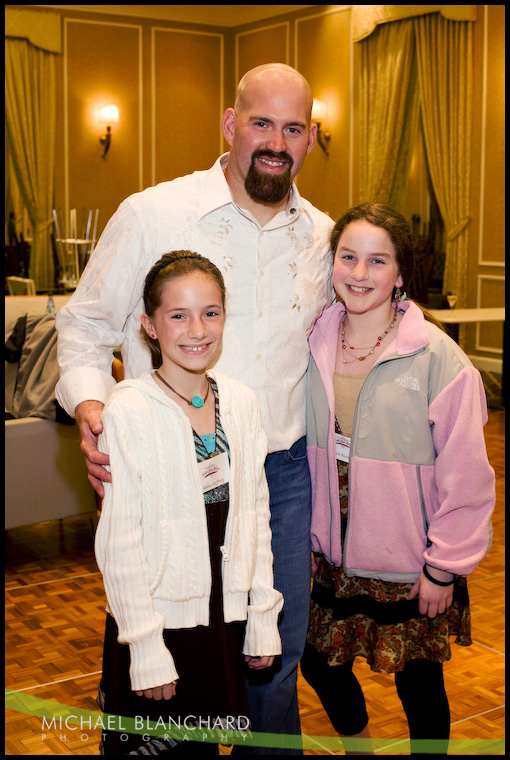 The showering gifts... Those rooms are going to look GREAT!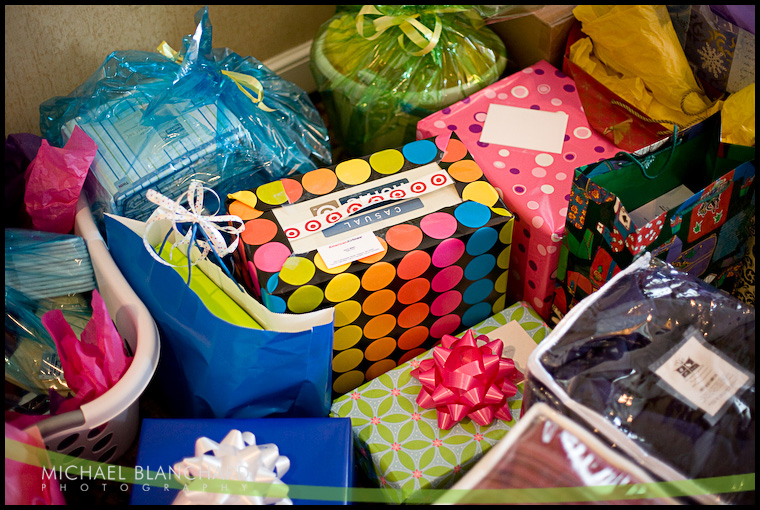 This event raised nearly 60 thousand dollars, of which more than 95% will go directly to Christophers Haven.

**To view more photos, click on the green button below! - And read about this event in the Boston Herald's Inside Track.




It's hard to believe a gem like this is practically hidden at the top of Beacon Hill. Perhaps one of Boston's best kept secrets, the Boston Athenaeum is a 200 year old independant library. I was fortunate enough to be invited to their 12th Annual April Fools Party on Friday. The Athenaeum is actively interested in exposing a younger generation to this century old establishment.

How cool is this place? Squished in between some larger buildings, the Athenaeum is just up the road from the State House.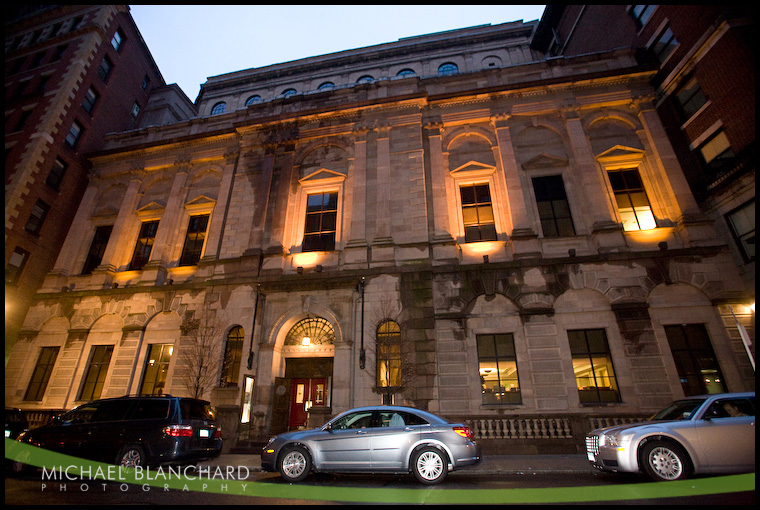 I kid you not - the number to the building is actually 10.5! This was not an uncommon practice back in the day...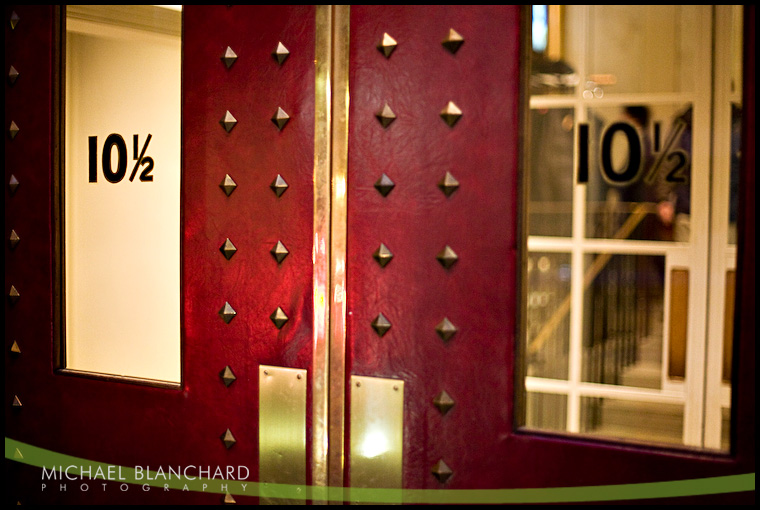 Many of The Athenaeum's members are prominant figures of Boston. It is quite the meeting place!

If anyone is interested in joining, please fill out their online application.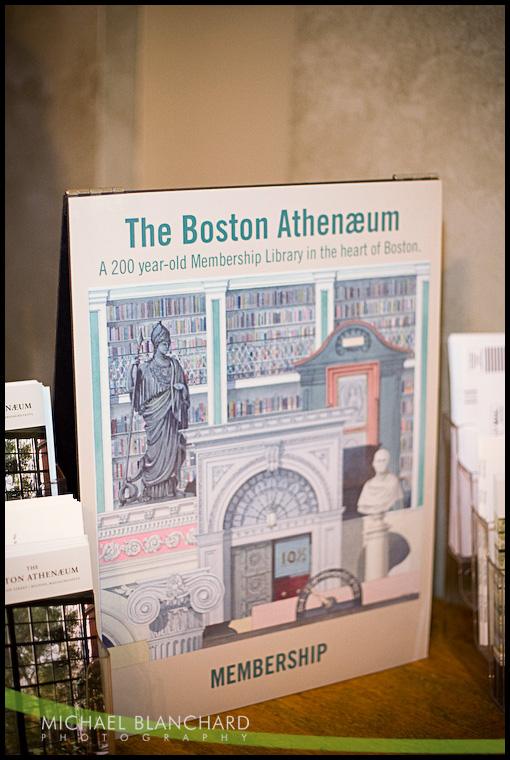 Marybeth Nelson, Phil Ruedi, Laura Staich, Charles Swift & Clark Rockefeller.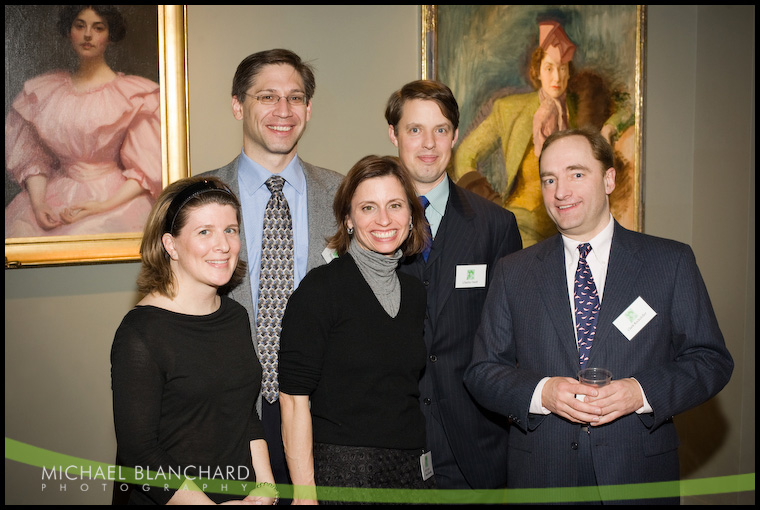 There was a band playing on the walkway above the party which sounded great!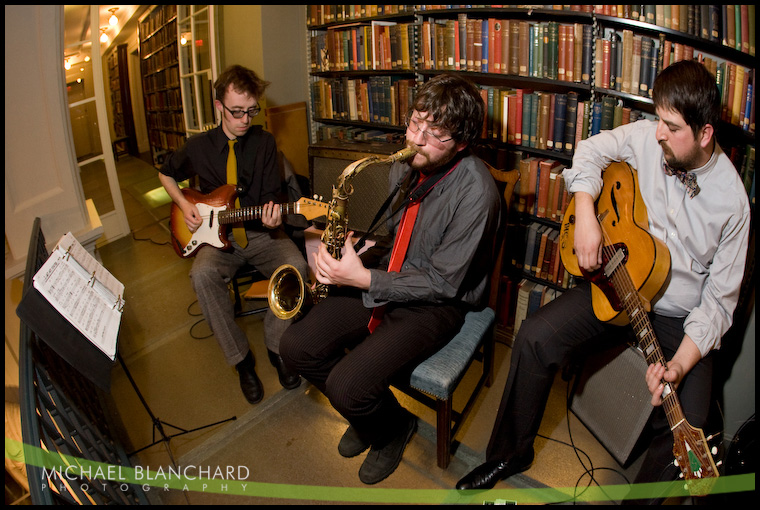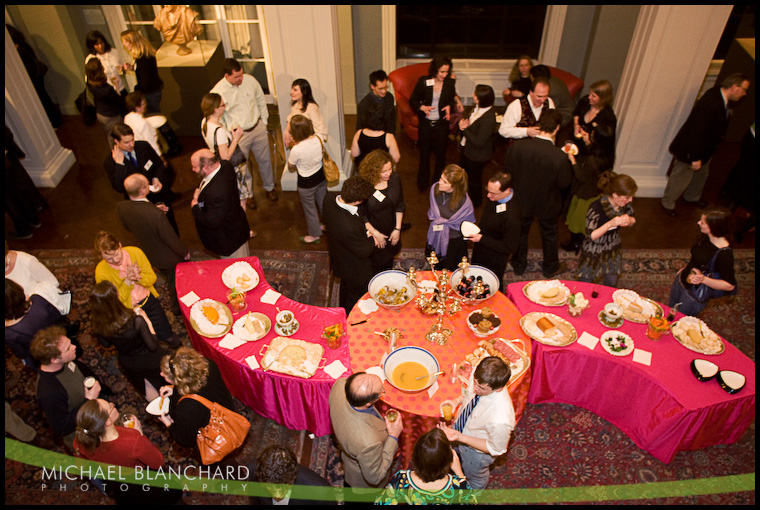 This is a little study room I went to check out...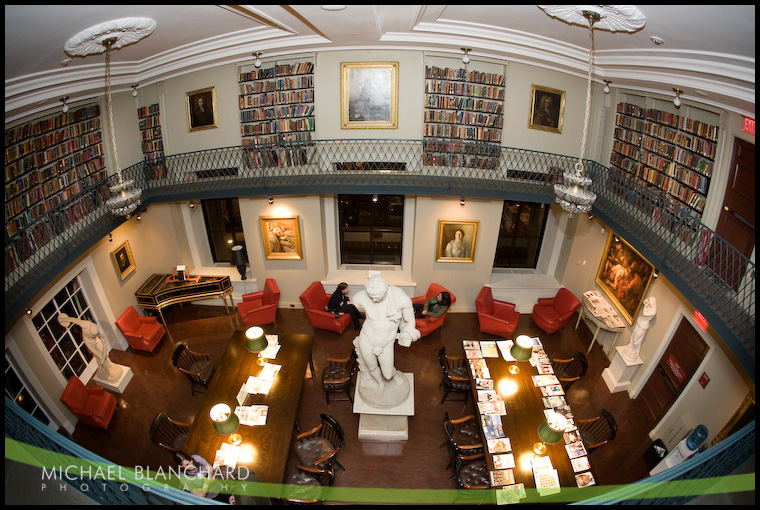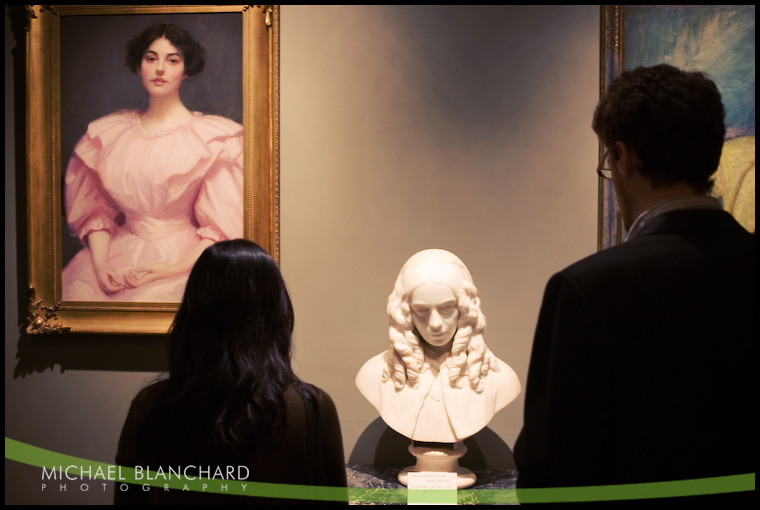 David Wedemeyer, Benjamin McGuire, Nancy Johnson, Bhamati Viswanathan & Joshua Janson.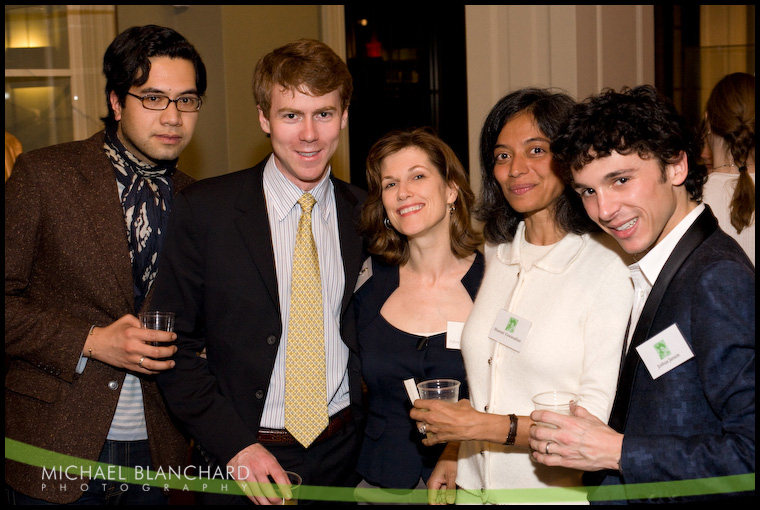 Laura Barrett & Scott Desmond.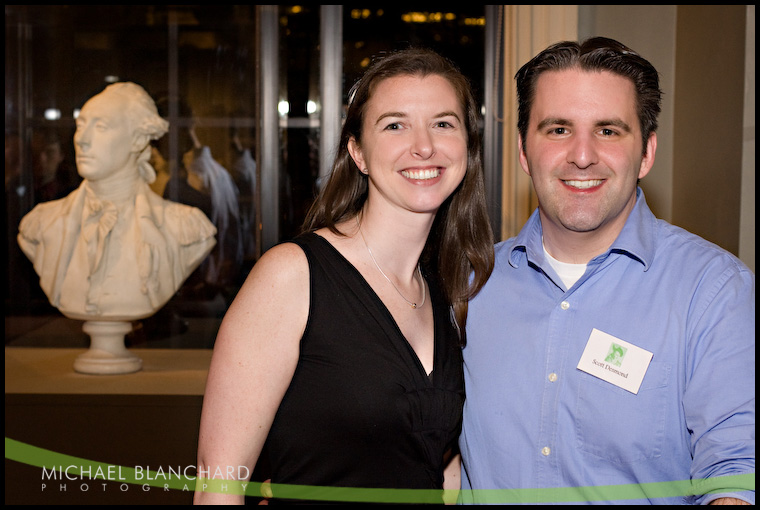 Guy W. Tunnicliffe III, Kimberlea Tracey, Alec and Kat Holliday, & Trench Forbes.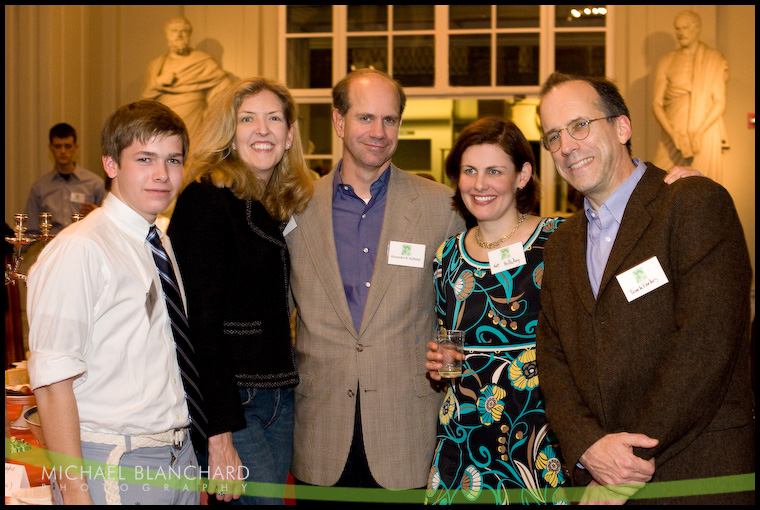 Thanks again to my friend Steve for introducing me! **Click on the green button below to view more photos from this event!




Archive By Month:


Blog Stats:



Posts: 228
Comments: 705
Visits: 206,052